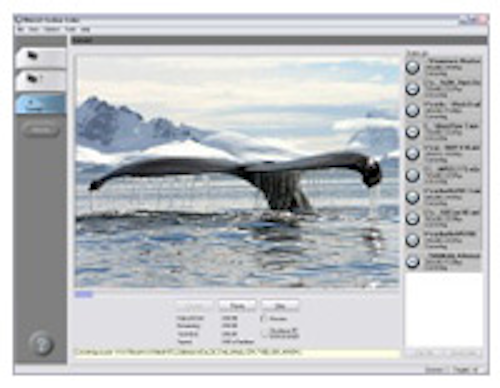 Harmonic Unveils Workflow Server
Harmonic's (www.harmonicinc.com) Rhozet Workflow System (WFS) Appliance is an integrated enterprise-class transcoding server solution designed to reduce operating expenses by easing installation, configuration and management. It brings together the extensible Rhozet WFS task-based workflow engine, which automates management of the video asset transformation process, with enterprise hardware and Harmonic's appliance software framework.
When combined with the company's ProStream 5000, a file-based transcoding device incorporating Rhozet Quality Control System (QCS) and Carbon Coder universal transcoding software, the result is a turnkey, universal transcoding platform solution designed for minimal OPEX investment.
WFS Appliance also manages large-scale networks of Carbon Coder transcoder nodes in a distributed "farm" configuration. The distributed nature of WFS allows for automated processing of high-volume transcoding tasks, failover support, job distribution, job prioritization, dynamic load balancing, file transfer, status monitoring, and job notification. Harmonic customers can easily add WFS Appliance to their existing Carbon Coder farms.

Thomson Video Upgrades Encoders to IP

Thomson Video Networks (www.thomson-networks.com) has upgraded the functionality of its ViBE EM1000 and EM2000 encoders with the addition of MPEG-over-IP input and built-in DVB subtitle transcoding. With the upgrade, the ViBE encoder range is capable of replacing traditional SDI routers with an all-IP architecture.
Based on an advanced video compression engine, the SD MPEG-2/MPEG-4 AVC encoders are designed for SD single- or multichannel encoding. With dual GigE and ASI input, support for decoding SD/HD video, MPEG-2/MPEG-4 standard, and several audio standards including Dolby Digital, any ViBE EM1000 or EM2000 hosting the MPEG-over-IP input option can adapt its behavior to several applications, from turnaround applications to interfacing with primary contribution over IP. In addition to MPEG-2 and MPEG-4 encoding, the EM1000 and EM2000 encoders also support VBR and CBR streams and offer pass-through of data resynchronized with video.

RGB Goes Mobile

RGB Networks' (www.rgbnetworks.com) Application Media Server (AMS) is a multi-purpose transcoding server based on the V6 product from Ripcode, which was recently acquired by RGB.
The AMS is a 1RU transcoding and transport packaging appliance intended for the delivery of live and on-demand programming to mobile devices. It supports file-based on-demand transcoding (ODT), live-stream processing and file-to-file transcoding. It also supports integrated adaptive streaming and progressive download, as well as smart phone delivery protocols.
The AMS can be deployed as a standalone server or can be clustered, scaling to thousands of concurrent transcodes. It can also work in conjunction with RGB's three screen live streaming delivery platform, the Video Multiprocessing Gateway (VMG). The combination of the VMG and AMS creates a distributed transcoder/packager architecture that leverages scalable IP multicast networks in the core network and HTTP or streaming content delivery network (CDN) architecture at the edge.

IneoQuest Launches Integrated QoS/QoE Monitoring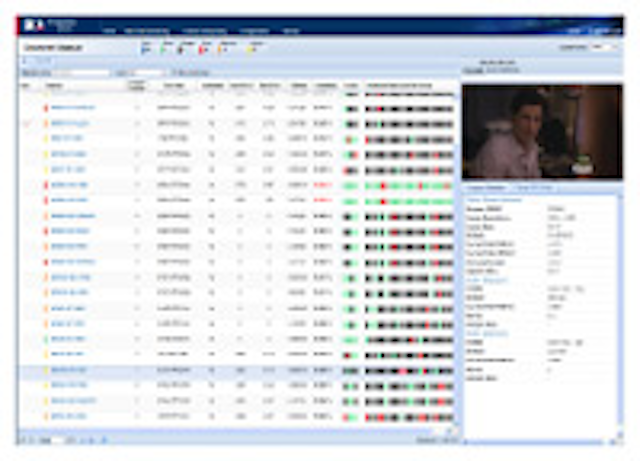 IneoQuest Technologies' (www.ineoquest.com) Expedus DVA is a headend video probe for simultaneous management of content quality and transport availability. It monitors and correlates both QoS and QoE for hundreds of programs.
The Expedus DVA features video thumbnails and picture visualization. Its modular capabilities also include loudness and dialnorm monitoring, ad insertion analysis, perceptual quality verification of video and audio, and in-depth decode of SI/PSI/PSIP tables. It integrates seamlessly with IneoQuest's monitoring portfolio. The company offers both cable and telco versions, the cable version being the Expedus DVA MSO Edition. Additionally, IneoQuest is developing special editions for test & measurement and videoconference applications.
Quintech Launches 64x64 Router

Quintech Electronics and Communications' (www.quintechelectronics.com) QE3 64x64 Touch Screen RF Matrix Router fits in 6 RU and features Q-ROUTE and Q-SENSE technology. Q-ROUTE provides internal signal path redundancy by automatically re-routing around a failed signal path. Q-SENSE provides external signal path redundancy by automatic switching of backup input signals.
The QE3 is a full fan-out, non-blocking RF Matrix Switch where any input can be routed to any or all outputs. It's scalable and can be expanded to a 1024 x 1024. Input/output cards, power supplies and redundant control cards are all hot-swappable. The large display touch screen and embedded web browser allow front panel access to the switch or remotely via PC. The RF level at the inputs and outputs is monitored to facilitate trouble shooting network interfaces. The programmable AGC and attenuation on all inputs allows the user to adjust input signal level.
BlackArrow, NDS Demo DVR Ad Substitution
BlackArrow (www.blackarrow.tv) demonstrated a DVR ad-substitution product in conjunction with NDS (www.nds.com) at IBC. The demo marks the first joint, public product showcase to be presented following the companies' strategic alliance announced earlier this year.
At the NDS booth, BlackArrow showcased various scenarios that demonstrate how ads inserted locally on DVRs can be used to help advertisers create targeted campaigns. The demonstration suggests how operators and programmers can utilize the BlackArrow Advanced Advertising System to manage advertising sales, targeting and decisioning, and NDS Dynamic to target, deliver, insert and measure advertisements for both linear and on-demand DVR-based addressable advertising. The DVR ad-substitution demonstration complements BlackArrow's dynamic VOD advertising sales and decisioning solutions.

Broadpeak Showcases Servers, Net Management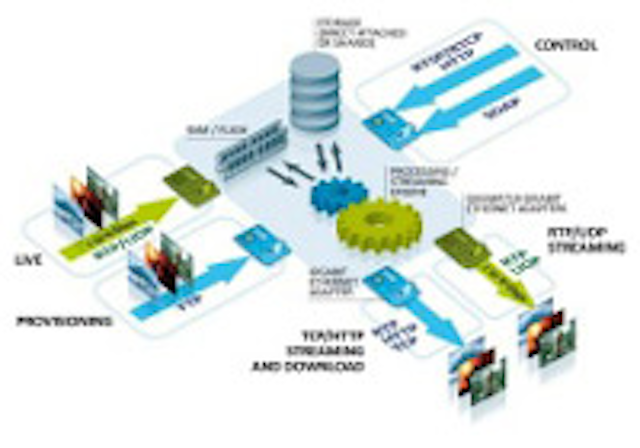 Broadpeak (www.broadpeak.tv) made its international debut at IBC, since spinning off from Technicolor earlier this year, and demonstrated the latest updates to its line of content delivery servers and network management applications. The company's solutions are designed to fit easily into existing network architectures, aiming for operators with large installed networks of legacy set-top boxes.
At IBC, the company launched version 6.3 of its VOD server product line, the BkS100 Streamer series. Featuring two 10 GigE interfaces powered by advanced caching technology, BkS100 is designed to deliver multiformat, high throughput, jitter-free streaming for any VOD application. It's also designed to support value-added applications such as network-based PVR and time-shifting services.
The company is also presenting its adaptive streaming technology for the first time at IBC. It's available with the company's unified content delivery network manager platform, the BkM100 Mediator series, and will power the coming generation of BkS100 Streamers.
ARRIS Intros Service/Network Visibility Software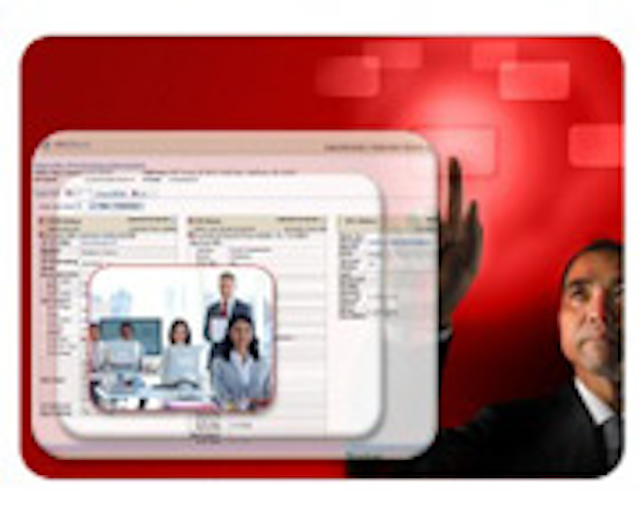 ARRIS' (www.arrisi.com) ServAssure Live! is designed to provide technical service representatives (TSRs) and call center customer service representatives (CSRs) with real-time subscriber-centric service and device visibility. Additionally, NOC personnel can use ServAssure Live! to view the health status of devices in the network that are not directly tied to a subscriber, such as the CMTS and CMS.
The solution automatically discovers CPE, which allows the application to adapt to changes in the network without reconfiguration and manual setup. Its standards-based Web Services interface enables adaptable integration with existing data sources. It's a flexible standalone system designed for ease of deployment and ongoing maintenance. It never involves manual device imports or scheduled polling activities.
Pixelmetrix Adds Parental Control Audit

Pixelmetrix (www.pixelmetrix.com) highlighted its Electronic Couch Potato (ECP) with a new application for parental control verification at IBC. With the addition of the Parental Control Audit application, the ECP can now provide automatic verification of parental controls on adult channels. Scanning all channels, it checks for a locked screen message on adult channels, and after entering the PIN code, proceeds to verify correct playout.
The ECP is a programmable test robot that monitors true customer viewing experience by providing measurements from the end point of the content delivery chain. It connects after the set-top box and provides feedback on various service quality parameters to a central site. It can emulate an end-user changing channels on a set-top via a built-in infrared (IR) transmitter. Service plan verification, channel switching and multiple measurements on service quality for each channel are all reported to a central management console.

ActiveVideo Unveils 3D User Interface
A 3D TV User Interface that can be delivered to any existing set-top box, CI+ TV set or Web-connected device was among the cloud-based innovations demonstrated by ActiveVideo Networks (www.activevideo.com) at IBC. The company's demos are intended to show how the network processing and efficient streaming and scaling capabilities of its CloudTV platform can create 3D navigational and menuing environments that surpass the 2D limitations of CI+ modules and existing set-top boxes.
SENCORE Upgrades Compressed Media Analysis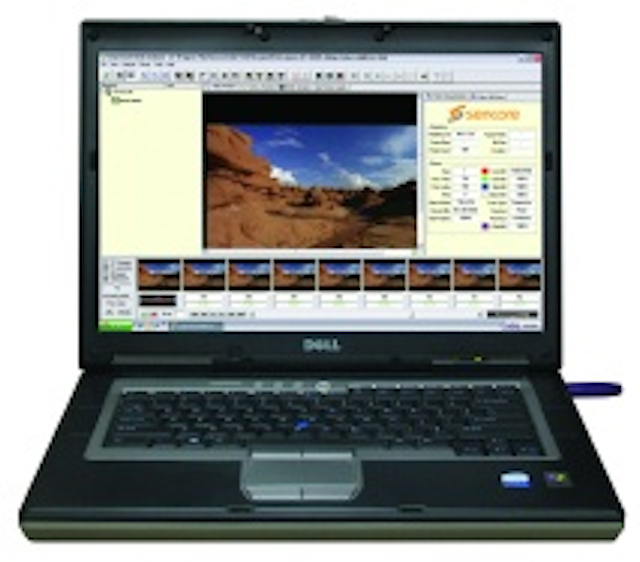 At IBC, SENCORE (www.sencore.com) debuted features intended to make its CMA 1820 compressed media analyzer a total solution for encoding compliance testing of video content for both broadcast and Internet streaming. New capabilities support in-depth analysis of video encoding in H.264, MPEG-2, and VC-1 in container files such as Transport Stream, 3GP, ASF, Flash, MP4, Smooth Streaming, and QuickTime.
The CMA 1820 is a single software package for compliance testing of both broadcast and Internet video content. Running on any laptop or PC, CMA 1820 decodes pictures from video elementary streams and displays the information using picture overlays and data boxes, giving key information on coding parameters including slice and macroblock level data. The syntax view provides values and descriptions of all syntax elements down to the header level. The analyzer also includes a dynamic buffer analysis for H.264 that tests the compliance of the bit stream.
justAd Tackles Non-Linear Advertising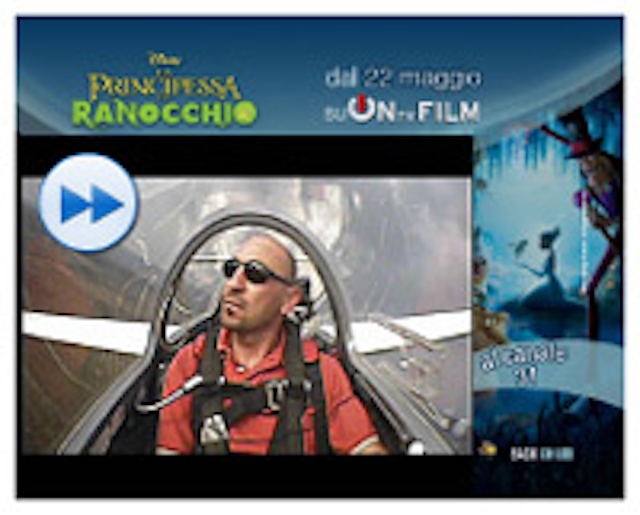 justAd (www.justad.tv) made its debut at IBC in Amsterdam, addressing the need to enable more effective advertising in the increasingly on-demand TV world. The company launched its complete TV advertising system, designed to enable pay-TV providers to apply Internet-style advertising to non-linear entertainment services such as VOD and PVR. Italian IPTV operator Fastweb has already deployed the system.
justAd showed a number of advertising formats and business models. Examples include serving adverts when the viewer pauses, fast forwards or rewinds an on-demand program, as well as TV advert selectors, where the viewer is provided with free VOD products, such as movies, paid for by advertising suited to their personal requirements.