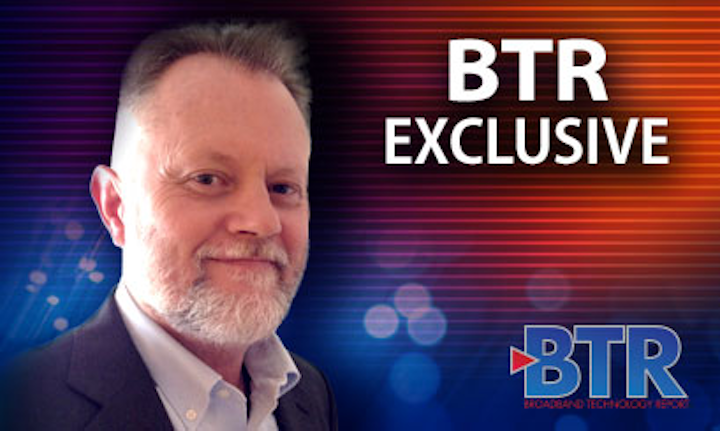 As it has for the last several years, streaming video dominated the technology topics at the 2019 NAB Show in Las Vegas. This year the focus centered around refining both processes and experiences.
In terms of general trends, the ongoing movement to cloud-based IP video processing and delivery is in full swing, with numerous technology vendors virtualizing existing platforms and developing software-as-a-service (SaaS) models. Efforts are also underway to unify streaming and broadcast technologies, and also to reduce streaming video latency - particularly important when streaming live content such as sports.
Much of the news coming out of NAB around cloud technologies focused on integrations, mainly with and among some of the big content delivery network (CDN) providers and cloud computing services, such as Akamai, Amazon Web Services (AWS), Microsoft Azure, Ooyala and others. Vendors announcing such integrations included Verimatrix, Harmonic, Anevia and others.
Because NAB is mainly a broadcaster show, ATSC 3.0 figured prominently. Though the new broadcast standard doesn't bear directly on cable operators, they do need to be familiar with it, as that will be the format in which they get a lot of their content in the years to come. Harmonic ran an ATSC 3.0 demo with NAGRA and BitRouter, and Triveni Digital showcased its XM Verifier ATSC 3.0 monitoring and analysis software at NAB. ATSC 3.0 is currently running in about a half-dozen U.S. test markets and is expected to go live in 40 more in 2020. The U.S. delegation to the International Telecommunication Union (ITU) has also proposed that ATSC 3.0 be adopted as the global digital broadcast standard.
Content security also figured strongly at NAB, with solutions from NAGRA, Verimatrix, Synamedia (formerly Cisco's video business), Friend MTS and others on display. While streaming video offers interesting new opportunities for video pirates, it also allows for more precise detection and disruption of such piracy, via digital watermarking, digital rights management (DRM), monitoring and analysis, even down to the specific IP address.
Because streaming video is a one-to-one connection to a specific device, it also offers the ability to target both ads and content with great precision. Both ARRIS and Imagine Communications highlighted such solutions at the show. Imagine's solution is also designed to allow targeted ad buys for advertisers focused on specific demographic groups, not just geographical areas, such as people who intend to buy a new car.