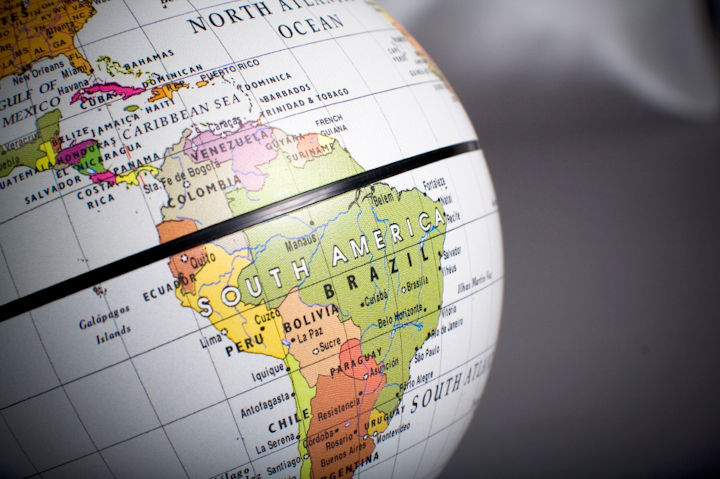 A roundup of vendor and operator news from around the globe. Today's edition focuses on Asia-Pacific, Europe and the Middle East/North Africa.
Australia
Australian telecommunications provider Telstra, in partnership with Broadpeak, announced the launch of the Intelligent Device Optimization (IDO) solution.
IDO is designed to support LTE broadcast for live streaming events at scale and enable content streaming using HEVC. Based on device detection, the new solution utilizes CDN selection, real-time analytics, and mobile app SDKs.
Telstra will demonstrate LTE-broadcast at the 2019 NAB Show in Las Vegas.
Hungary
Deutsche Telekom has extended its long-term partnership with MediaKind to deploy, support and operate a new multi-tenant cloud video platform. The first Deutsche Telekom subsidiary to operate the new platform will be Magyar Telekom in Hungary, which is working to migrate most of its subscribers on to it by the end of 2020. The new cloud TV platform reuses existing hardware and software infrastructures.
The platform combines MediaKind's MediaFirst TV Platform, Video Storage and Processing Platform and Content Management System to support multiscreen video. Initial deployment will take place on over-the-top (OTT) mobile terminals, tablets and smart TVs, followed by IPTV set-top boxes, and finally the migration of legacy set-tops.
Iceland
Icelandic telecommunications company Siminn, is using Harmonic's (NASDAQ:HLIT) File360 software-as-a-service (SaaS) for file transcoding. Siminn plans to replace its existing hardware-based transcoding farm with File360 SaaS.
File360 is a dedicated file-based transcoding SaaS designed to transform virtually any asset to the most popular distribution formats used today. It leverages public cloud infrastructure to offer dynamically scalable transcoding farms. Monitored and maintained by Harmonic, the File360 solution is designed to be self-service - from the initial onboarding and configurations to creating the first transcoding job.
India
Eros Now, an Indian over-the-top (OTT) distribution service, has deployed MediaMelon's SmartSight analytics platform. SmartSight is a dynamic real-time streaming video analytics solution designed to provide monitoring and analysis of streaming performance and content consumption. Eros Now is using SmartSight to convert registered users into paying subscribers, minimize churn, and increase overall viewer satisfaction.
Eros Now provides a library of 12,000+ films, music videos, TV shows, original web-series and short-format content to 15.9 million paying subscribers and more than 142 million registered users. The platform supports playback on mobile phones, PCs, and a variety of connected TV devices, and delivers content to Indian communities all over the world.
France
France's Ligue de Football Professionnel (LFP), the league home of the 2018 World Cup champions, has signed up for the Ooyala Flex Media Platform, a content supply chain platform designed to automate tasks, simplify workflows and speed up the time-to-market for content creators and distributors.
The deployment is intended to help LFP manage metadata and video assets across its operations for its new video service. The assignment grew out of Ooyala's collaboration with Microsoft, with whom LFP contracted to help manage its digital upgrade and launch its new video platform. Microsoft in turn reached out to Ooyala to handle the video components.
LFP is the governing body for France's major professional football championships - overseeing, organizing, and managing the top two championships in France, Ligue 1 Conforama and Domino's Ligue 2 - and is also responsible for the country's 44 professional football clubs as well as its yearly cup competition, the Coupe de la Ligue BKT.
Qatar
MediaKind has been selected by Vodafone Qatar to deliver MediaFirst, a cloud-based multiscreen TV platform service. This MediaFirst deployment is intended to provide Vodafone Qatar with the ability to launch new content over existing IPTV or OTT devices. The deployment of the new TV platform is due to commence before year's end.
Vodafone Qatar provides voice, messaging, data, fixed communications and ICT managed services to both consumers and businesses alike. The company has more than 1.4 million customers as of Dec. 31, 2018.
Netherlands
DELTA Fiber Netherlands has chosen Metrological to provide a new, integrated TV app experience for its video subscribers. The app store service will be available on the new interactive TV platform in The Netherlands for its DELTA and Caiway TV subscribers.
Metrological integrates OTT services, international apps and regional content into the TV experience. It is built on the Metrological backend, which provides real-time analytics. Metrological's product portfolio includes the Metrological TV App Store, Premium OTT integrations, a back office, open SDK, and a catalogue of apps ready for publication.
UK
Simplestream has integrated BARB's new Dovetail audience measurement across its delivery platforms to enable participating broadcasters and operators to more accurately measure reach across multiple devices.
Project Dovetail was established to deliver total reach of program and commercial audiences across multiple screens. BARB's method for achieving this relies on two data sets:
BARB's panel of 5,300 homes delivers representative viewing information that includes program and campaign reach, demographic viewing profiles and measurement of viewers per screen.
BARB collects device-based data whenever anyone in the UK watches a BVOD service on a tablet, PC or smartphone. The data provides a census-level measure of what's been watched and for how long.
UK
ATX Networks is supplying the technology behind Sky UK's recently launched Sky Select, a high-definition (HD) commercial TV service aimed at the hospitality industry. Sky has selected the ATX MD16, which it is branding as the Sky Bright Box, to provide hotels with the ability to deliver their guests a premium in-room video experience with less complexity.
The MD16 Satellite Gateway is a 5-RU single-box system designed for deployment at multiple dwelling units (MDUs), hotels and other hospitality venues. The "headend in a box" is designed to scale from a few to 96 channels of video content, along with over-the-air channels. The MD16 decrypts, re-encrypts and rebroadcasts content in multicast IP or DVB-T, while providing content protection from the dish to the TV. It's designed for either coaxial cable or Ethernet.