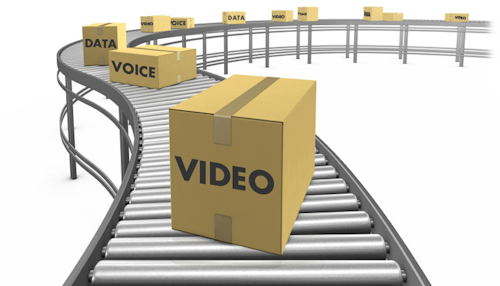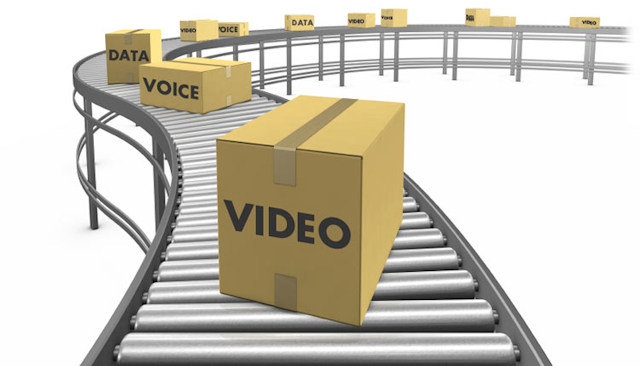 The cable industry is changing its approach to content delivery networks (CDNs).
Operators have long used their own caching servers and other network elements to distribute programming. They also have outsourced the task to more formal CDN providers. Industry observers say cable operators' approaches to this huge and vital task are evolving and growing more sophisticated. The next step, which is underway, is clear: They are creating their own full-fledged CDNs.
The two main drivers are the need to reach myriad IP-based devices and the great increase in the amount of content that must be delivered to traditional set-top boxes. Dan Rayburn, executive vice president of
StreamingMedia.com
and a principal analyst for
Frost & Sullivan
, notes that there is a good deal of activity in the cable sector, though he cites Verizon as the most aggressive CDN builder.
The bottom line is that the days of outsourced CDNs are ending. Rayburn says cable operators are working directly with vendors such as Juniper, Cisco, Alcatel-Lucent and Bluecoat. Comcast, he says, has started deployments, while Charter and Time Warner Cable are working on strategies and testing in their respective labs.
No Set Definition
It is a confusing area to track because the definition of a CDN, which never has been precisely set, still is up in the air. The line for most insiders seems to be that caching servers that automatically store and serve up content without adding value aren't modern CDNs. Today's CDNs, they say, add intelligence that enable, for instance, the use of the correct adaptive bit rate streaming technology to specific mobile devices.
It seems that the definition is becoming a bit clearer as the needs become more focused. "The transition from a Web caching server to a true CDN is a subtle line," indicates Sam Rosen, a senior analyst with
ABI Research
. "The difference is, the architecture of a CDN provides a more sophisticated caching algorithm and more knowledge about what it is processing." ABI released research earlier this month predicting that the service provider CDN server market will grow 4.3 percent -- from $600 million to $774 million annually -- between last year and 2016.
The industry seems to be spinning a great challenge -- the explosion of demand and network and end user device types -- into a great opportunity. Operators aim to gradually integrate their parallel IP and traditional content silos. John Wheeler, director of marketing in
Cisco Systems
' Service Provider Video Technology Group in the company's Video and Content Platforms business unit, suggests that both traditional infrastructure for MPEG-based delivery and structures used to support IP-based adaptive bit rate content delivery infrastructure are growing. In addition, operators are knitting them together.
The two worlds will coexist going forward, Wheeler says. "There's going to be a lot of traditional digital STBs which require MPEG-optimized CDNs for some time .... It's not a slash cut. Those devices will be out there for many years. Some would argue five years, and some even longer. It's really about the QAM infrastructure investment."
It's a big shift, and one that feels far more proactive than simply relying on the Level 3s and Akamais of the world. "Many MSOs have existing distribution servers for VOD," notes Arnaud Perrier, vice president of solutions for
Envivio
. "They are targeted to VOD and time shifting applications. They are starting to invest in CDN infrastructure for live distribution using HTTP. This will overlap or maybe replace existing VOD infrastructure in terms of equipment. There is convergence in that sense."
CDNs are Coming Home
The ongoing trends will be the growth in the amount of content that must be handled, the gradual reeling in of CDNs in-house, and the integration of MPEG- and IP-based technologies. "I would say at 100 live channels or more, it starts to make sense to build and invest in your own infrastructure," Perrier says. "Certainly, all of the MSOs we work with that make use of third-party CDNs today are planning to migrate to their own internal networks."
The move to internal CDNs is a money-saving exercise. The extra bonus is that there are two ways that the move can have a positive impact on the revenue side. One is by making it easier to charge for on-demand or mobile delivery to subscribers. The other is to become a third-party provider of CDN functionality to businesses in their footprints. "Right now, they are saying that we need help with delivery," notes Rayburn. "Lately, MSOs have been saying, 'Wait a minute, why not spend money to build our own CDNs to control delivery ... ourselves and then start offering third-party services that we can make money on?'"
Carl Weinschenk is a reporter for Broadband Technology Report. Contact him at carl@broadbandtechreport.com.