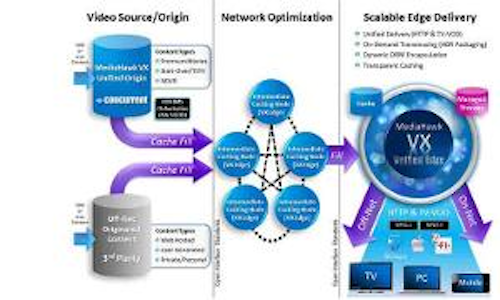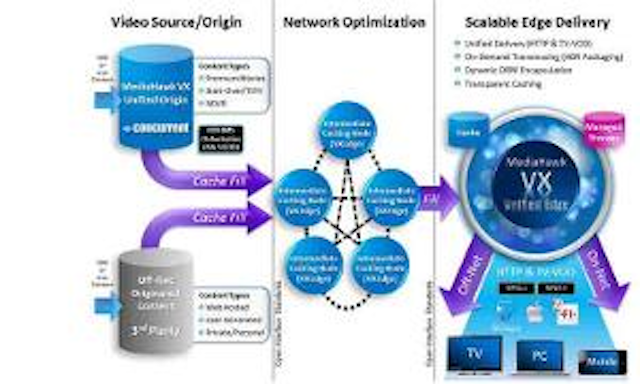 At Expo,
Concurrent
will demonstrate recently announced unified video delivery solutions for the service provider CDN market, dynamic content repackaging capabilities and its media logistics and intelligence solutions.
Concurrent's MediaHawk VX is designed to support video delivery over managed or unmanaged networks to a variety of consumer electronic devices including RF and IP set-top boxes, connected TVs, PCs, tablet computers, smartphones and gaming systems. As a unified solution, MediaHawk is intended to enable operators to migrate from traditional TV-VOD delivery services toward CDN-based delivery models that can support new video services on any screen.
eFactoreFactor, Concurrent's new workflow and HTTP delivery software, is designed to address preparation, packaging, policy, protection, and delivery of video over Apple, Adobe and Microsoft HTTP adaptive bitrate formats.
Concurrent's Media Data Solutions are designed to help customers understand the entire subscriber experience and usage spanning multi-platform service offerings. Concurrent will demonstrate its media intelligence suite, enabling solutions and interactive applications for increased visibility to drive new service offerings, forecasting and trending. The Concurrent MDAS platform is designed to provide visibility into the quality of the customer experience, allowing service providers to address technical issues.