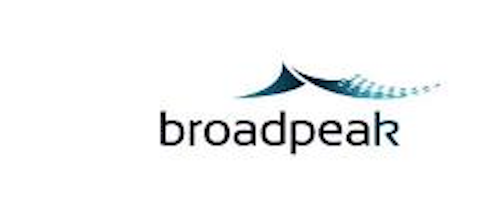 Broadpeak and Eutelsat Communications (NYSE Euronext Paris:ETL) are teaming up to offer video content providers a satellite-based solution for multiscreen video delivery to connected devices. The new offer is intended to extend access to video content on mobile devices beyond terrestrial networks.
SmartBeam, Eutelsat's new service, is designed to enable broadcasters and pay TV operators to leverage satellite coverage to broadcast video content in IP format, creating a network that is completely dedicated to IP-native terminals, including tablets and smartphones. SmartBeam is designed to work with any WiFi-enabled device and to support instant channel change, DRM security, and low latency.
Broadpeak's nanoCDN product is the underlying streaming technology for SmartBeam. It's designed to allow operators and content providers to contain their bandwidth requirements to a few megabits per second in order to multicast OTT services to millions of devices simultaneously.
"SmartBeam redefines how satellite can extend access to live and on-demand content on mobile devices, enabling an exceptional quality of experience for OTT customers located beyond range of terrestrial networks," said Jacques Dutronc, chief development and innovation officer at Eutelsat. "In combining our skills with Broadpeak, we are ready to support TV broadcasters as they evolve into a multi-platform environment, starting with Tricolor TV, Russia's leading pay TV operator, that has selected SmartBeam for the first satellite network in Russia to deliver video content to mobile devices."