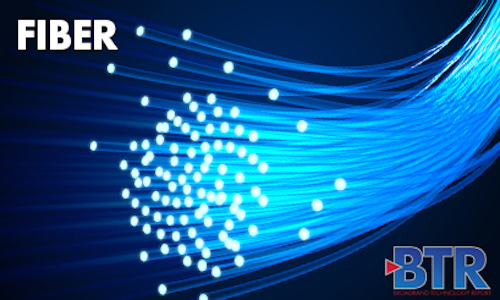 AFL says it has received 12 patents over the past quarter for technology and product developments in fiber-optic cabling, fusion splicing, test equipment and connectivity.
Tactical Deployable Cables - The newly designed cable quadrupled fiber count for existing cable constructions to increase fiber density, reduce cable weight and allow for additional length of deployment reels.
Optical Fiber Bulkhead Splice Assemblies for Optical Transceiver Modules - The invention uses a mass fusion splice solution to allow production of a fixed fiber length on the Surface Mount Technology (SMT) line and adds the termination pigtail in packaging post-process.
Optical Fiber Furcation Assemblies - The invention is a field installable fan-out kit/furcation assembly with a crimp and a cover with a slot and rail that allows the cover to be installed after assembly.
Fiber Optic Transition Assemblies - Designed for outside plant applications, the furcation assembly includes a spring member strain relief on both the transition and connector ends.
Communications Module Housing - The invention accepts both LGX legacy and CGM modules. The foldable fiber management tray allows access to the connectors and simplifies removal of modules.
Optical Connection Apparatus and Assemblies - The invention includes an adapter device to facilitate optical connections between an MPO/MTP connector and an optical power meter. The device is intended to improve the optical power/loss measurement accuracy on MPO cables and can fit both pinned and unpinned MPO connectors.
Laser Feedback Control Systems - The technology is intended to enable the use of multiple CO2 laser technologies for splicing and glass processing applications and to stabilize the laser output power.
Parallel Testing of Multiple Optical Fibers - The invention uses parallel instrument functions to test multiple fibers at the same time. For example, one of the instrument's functions can be set up to test, such as cleaning the test jumper and fiber connector, while the other is performing a test so that the overall test time for the two fibers is shorter than testing each fiber in series.
Methods for characterizing an optical loss test set and determining optical loss - The method was developed for AFL's ROGUE OLTS/Certification test equipment platform and is designed to improve the optical loss measurement accuracy on fiber optic networks.
Optical Fiber Temperature Control System - The invention is a second layer feedback designed to enable fiber temperature stabilization by direct IR radiation measurement. It can be used in LZM glass processing systems.
Optical Zooming for Fusion Splicers - The zooming system is intended to enable the viewing of large diameter fibers up to 2.3 mm and for observing the core and fiber structure for alignment. The system is used in all laser splicer products.
Method for Making Bent Tip Fibers - The technology sweeps the arc to get a smooth bending curve. Used for medical laser blades, fiber to PCB receivers, and sensors.
Several foreign patents were also received, including optical connectivity products and technologies for Canada and test equipment products and technologies in Europe.