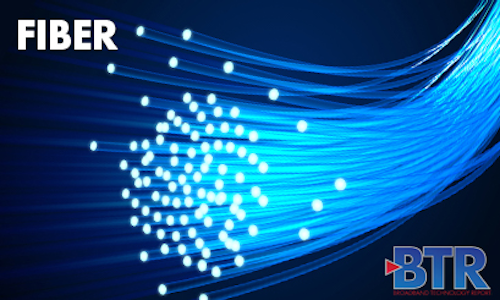 At the SCTE/ISBE Cable-Tec Expo in New Orleans, AFL introduced the ASCEND high-density rack-mount solution and also showed its OptiNID Duo, among other products.
The ASCEND platform is designed for fiber management. ASCEND fiber housings are available in 1RU, 2RU and 4RU sizes with densities of up to 144, 288, and 576 fibers, respectively. Intended for incremental growth or full-scale deployment, the solution also consists of optical cassettes, patch cord assemblies and trunk cable assemblies.
The OptiNID Duo is a fiber-optic demarcation enclosure that integrates several routing, splicing and connectivity features into its molded base, allowing customers multiple termination options for different applications.
AFL's FlexScan Quad OTDR and FOCIS Lightning Multi-Fiber Connector Inspection System were demonstrated as well. The FlexScan Quad OTDR is designed for contract installers and network operators deploying and maintaining both single-mode and multimode networks, including fiber-to-the-home (FTTH) passive optical networks (PONs), passive optical LANs (POLANs) and point-to-point networks. FOCIS Lightning is a connector inspection system with twin 5M pixel CMOS sensors to image the entire MPO end face simultaneously and perform multi-fiber inspections.
Fujikura fusion splicers were featured at the International Cable Games in the Innovation Theatre inside the exhibit hall.
In other AFL news, the company has acquired Optical & Telecommunication Solutions, a wireless solutions provider focused on in-building and outdoor distributed antenna systems (DAS). The acquisition is intended to support AFL's strategy to expand its footprint across the Southwest and Southeast and complement its existing enterprise services.
"Optical Telecom has built its reputation on family values, quality installations and technical expertise," said Sam Orendain, founder of Optical Telecom. "With this new partnership, we are now part of a global team with a great culture and a track record of success and innovation. I couldn't be more excited for the opportunity this partnership brings to our associates, our customers and to our industry."
Optical Telecom is headquartered in Addison, TX, and has offices in Duluth, GA, and Houston. AFL will maintain the Optical Telecom brand as part of AFL Enterprise Services. Terms of the acquisition were not disclosed.