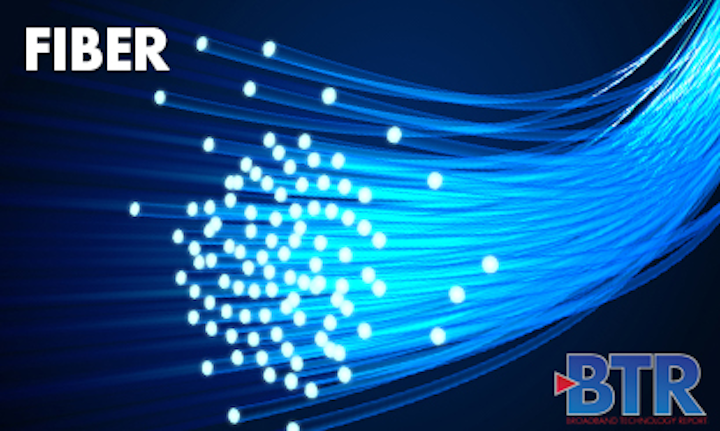 ADTRAN (NASDAQ:ADTN) announced additions to several of its product lines, including its 10G PON portfolio, Mosaic Subscriber Experience Suite, and whole-home WiFi mesh.
10G PON
The ADTRAN 600-Series of 10G PON ONTs for business and residential fiber broadband applications now includes the:
SDX 602x 10G SME ONU: Designed to deliver SLA-based, enterprise-grade services by integrating Carrier Ethernet network interface device functionality.
SDX 620s & 640s XGS-PON and 10G EPON SFP+ ONUs: Designed to simplifiy service delivery and enable flexible WAN technology options for SFP-based residential gateways.
SDX 620 series of XGS-PON ONTs: Designed to provide 1G and 10G Ethernet port options with integrated carrier class VoIP and built-in optics for residential applications.
Software
ADTRAN has expanded its Mosaic Subscriber Experience Suite by integrating SmartRG tools for CPE management and WiFi analytics - providing a single user interface for visibility across the access network and down to the devices connected in the home.
Integrated SmartRG tools include:
SmartRG Home Analytics for real-time and historical analysis of the home WiFi network with recommended corrective actions for individual support agents and end users
SmartRG Device Manager for secure management of customer premises devices through a variety of open standards defined by the Broadband Forum.
ADTRAN Mosaic is now integrated with more than 450 devices and systems across DOCSIS, xDSL, PON and Fixed Wireless Access (FWA) technologies from multiple equipment vendors and integrates directly with service provider billing systems.
WiFi
SmartRG, an ADTRAN company, announced Intellifi, a whole-home, mesh WiFi solution tailored for service providers. Intellifi is intended to deliver broadband to every corner of the home with the new SE80ac wall-pluggable, mesh access point (AP).
Scalable to up to five SE80ac satellites, the network automatically creates a mesh system to deliver coverage to every room in the home and eliminate dead spots.
Intellifi enables support via remote management and predictive customer care powered by analytics, as well as air-time management to balance triple-play surfing, voice and video service. SmartRG's solution also integrates within the carrier network to perform automatic updates and can prioritize video, voice and gaming services.
Intellifi devices are self-organizing and can be managed over wireless, Ethernet, coaxial and powerline connections.
Intellifi SE80ac mesh kits are in customer trials today and are slated to be generally available in Q4 2019. Additional mesh kits featuring tri-band capability, as well as WiFi 6 (802.11ax) are planned for availability in 2020.