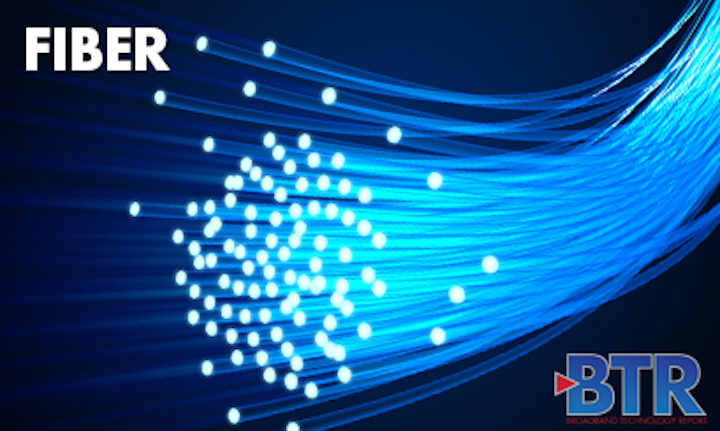 Frontier Communications has been tapped to provide its 500 Mbps FiOS symmetrical broadband service in each household at Pecan Square, a new 3,100-home, single-family master-planned development being constructed by Hillwood Communities in Northlake, TX.
Fiber-to-the-home (FTTH) broadband service for each residence will be included in homeowner association assessments. Homeowners will have the option to upgrade to 1 Gbps service for an additional monthly cost. FiOS TV and phone service can also be added for additional monthly charges.
"We are honored that Hillwood Communities has selected our FiOS Internet service to fulfill their objective of creating a smart and connected community," said Rachel McGallian, Frontier's senior vice president, National Strategy and Sales. "Speed and reliability are hallmarks of FiOS broadband service. A significant advantage of our all-fiber network is symmetric upload and download speeds, which makes the Internet experience more responsive, faster and more efficient, regardless of the time of day. Frontier offers a superior product and user experience that enables connected devices and streaming services in the home to work simultaneously and smoothly."
Hillwood Communities celebrated its 'topping out' of amenity facilities for Pecan Square on May 21. Pre-selling of new homes is expected to start this summer.
"Pecan Square will feature top-of-the-line amenities for our homeowners, and that includes Frontier's 100%, all-fiber network broadband service of 500 Mbps in every household," said Andrew Pieper, vice president at Hillwood Communities. "This new Hillwood community sets a high standard for efficiency and connectivity and offering top-notch broadband services from Frontier that bolsters our brand promise."
Frontier Community Connections markets telecommunications services over FiOS and Vantage by Frontier in select regions, serving multifamily communities (MDUs) and single-family developments. Frontier Community Connections supports HOAs through marketing and bulk agreements that offer high-definition TV, symmetrical Internet speeds and voice-over-IP services, as well as Frontier Secure, a suite of digital protection for residents.