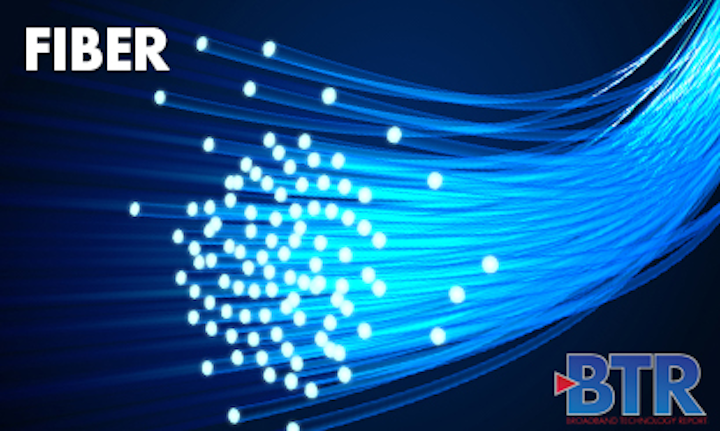 BendBroadband announced recently that it will bring fiber technology to La Pine, OR. Construction on the network, in conjunction with High Desert Utilities, began a few months ago. Fiber services are scheduled to be launched in select areas of La Pine this month with the rest of the communities following throughout the year.
"The demand is there. These speeds will be ideal for customers who have multiple users and multiple devices in their households. We are confident customers will be satisfied with these faster speeds," said Cheryl McCollum, associate manager, public relations, TDS Telecom and BendBroadband, which is a subsidiary of Telephone and Data Systems (NYSE:TDS).
"Now is the right time to launch fiber in central Oregon," McCollum said. "We have invested more than $60 million in the network infrastructure in Oregon."
Over the last several years, TDS has been working to extend fiber into its network in several new markets as well as those TDS had already been serving across the country. This adds up to fiber services being offered to 100 communities and nearly 140,000 households.
The company currently has 21 active projects in existing markets in Wisconsin, Tennessee, Georgia and New York. This will bring fiber to nearly 40,000 additional addresses. TDS already has brought or is bringing fiber to new markets in the Coeur D'Alene area of Idaho; Mesquite, NV; and several communities in Wisconsin, including Sun Prairie, Oregon, Stevens Point, Weston, Cottage Grove, McFarland, Windsor and DeForest. McCollum said that each project has its own status and timeline.
TDS has also brought 1 Gbps internet to several communities in southern Wisconsin and in New Hampshire, McCollum said.
In other recent TDS news, the company is offering residential Internet packages from 100 to 600 Mbps, all-digital TV service, and TV Everywhere, in Mead, CO. This announcement is related to the purchase of cable and broadband assets in 2017 from K2 Communications. TDS says it spent millions in upgrading a low-level analog video signal to a higher-quality all-digital system.
"TDS has recently made substantial investments in our Mead network, and customers will now see significant changes in Internet speeds and TV offerings," said Julie Maiers, vice president of marketing and product Development at TDS. "The way consumers watch TV is changing, and TDS is adding new products and services to keep up with these new viewing habits."
Internet speeds start at 50 Mbps and range up to 600 Mbps for business customers. "Speeds up to 600 Mbps enable faster connections, which means improved workplace efficiency," said Maiers. "These speeds also support higher quality video for improved video-conferencing experiences."