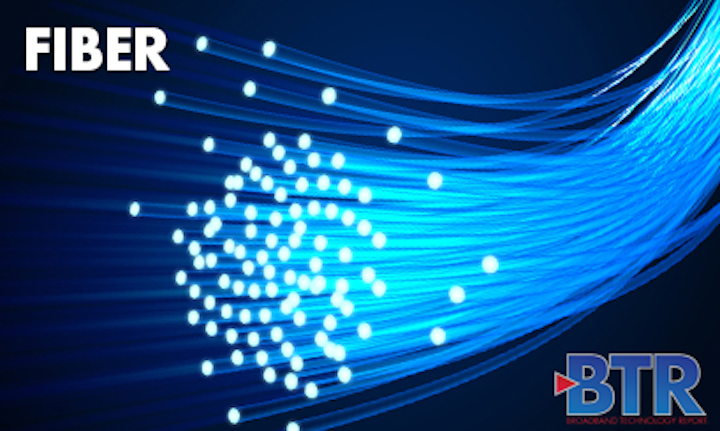 C Spire is extending its fiber-to-the-home (FTTH) network to parts of DeSoto County, MS. The service features gigabit Internet speeds, live streaming TV and digital home phone service.
C Spire Home Services, the unit that manages the company's residential fiber program, is beginning work this week to install the broadband infrastructure in the first Southaven neighborhoods with plans to expand the program to include "fiberhoods" in Olive Branch, Hernando and parts of the county's unincorporated area later this summer.
The company plans to turn up service to the first customers in August and to pass 20,000 homes in the state's third most populous county by the end of the year. The addition of DeSoto County and the three cities brings the number of markets participating in the company's FTTH initiative to 20.
"Residential fiber is a game-changer, and this revolutionary technology infrastructure promises to boost home values, broaden entertainment opportunities, help expand the local economy and improve the quality of life for homeowners," said Ashley Phillips, general manager of C Spire Home Services. "We expect to move quickly to activate these services."
"Improving our broadband infrastructure is one way we can dramatically boost the quality of life in our city," said Southaven Mayor Darren Musselwhite. "As the gateway to Mississippi, our residents and businesses deserve the best Internet access, entertainment and voice communications services available today. C Spire is helping us realize that dream."
C Spire TV is based on apps designed to run on popular streaming devices, such as Amazon Fire TV, Android TV, and Apple TV.
The DeSoto County residential fiber program is leveraging new infrastructure additions in northwest Mississippi to C Spire's nearly 9,000 route miles of fiber backbone that spans the state.
"Our services are future-proofed with the incredible capacity that this technology supports," Phillips said.
Mississippi Public Service Commission Northern District Commissioner Brandon Presley, a long-time advocate for advanced broadband infrastructure in the state, said he expects the technology to transform the way homeowners live, work and play while boosting education, job opportunities and economic development in DeSoto County.
"Great Internet access is critical to our success, and I appreciate C Spire's continuing efforts to make it a reality here."
With the addition of unincorporated areas of DeSoto County, Southaven, Olive Branch and Hernando, C Spire has rolled out gigabit Internet access and related services in 20 Mississippi markets.