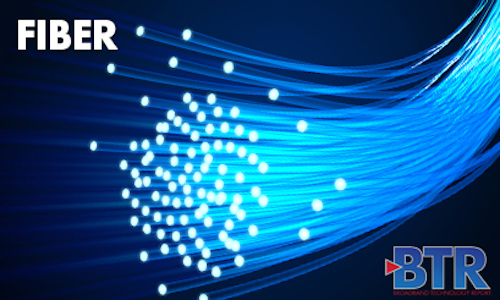 AFL is adding two fiber cleavers and an optical time domain reflectometer (OTDR) to its product portfolio.
Cleavers
The two fiber cleavers, the CT52 Fiber Cleaver and CT58 Fiber Cleaver, feature Bluetooth technology and are designed for use with Fujikura fusion splicing systems.
The Fujikura CT52 cleaver supports single fiber cleaving for fibers with a coating diameter of 150 µm to 900 µm, while the Fujikura CT58 cleaver is designed for cleaving silica fibers with 80 µm cladding and up to 400 µm coatings. Both models use a Bluetooth connection and smartphone app to help manage cleaver blade life via a motorized push-button blade rotation and a thumbwheel for blade height adjustments. The 16-position blade is designed to yield 60,000 cleaves.
Both cleavers are designed for use with either the Fujikura FH-100 or FH-70 series fiber holders, but also can be used with an adapter plate. When the CT52 or CT58 is used with optional spacers for the cleaver and RS-series thermal stripper, six different cleave lengths are available.
The Splice+ smartphone application works in concert with Bluetooth-enabled Fujikura splicers, cleavers and ribbon fiber strippers. The app can be downloaded from the Apple App store or at Google Play.
OTDR
The FlexScan FS300-325 Quad OTDR is designed specifically for contract installers and network operators deploying and maintaining both single-mode and multimode networks, including fiber-to-the-home (FTTH) passive optical networks (PONs), passive optical local area networks (POLANs) and point-to-point networks.
The FS300-325 Quad includes many of the same capabilities found in AFL's FlexScan FS200 family of single-mode OTDRs:
Pocket-sized package
SmartAuto multi-pulse testing for both high resolution and long range
LinkMap icon-based view of the tested network with pass/fail indications
Internal and external results storage with USB and wireless communications
Bluetooth interface to AFL's FOCIS connector inspection products
The FS300-325 also features a larger, higher-resolution (800x480) gesture-recognition touchscreen display, integrated user-configurable print-to-PDF, longer battery life, and improved Bluetooth/WiFi communications.
The FlexScan FS300-325 Quad OTDR is available in a variety of kits which add choice of launch cables, cleaning supplies, FOCIS Flex connector inspection probe and OFI Optical Fiber Identifier. All kits include a carry case plus AFL's TRM 3.0 Test Results Manager reporting software.