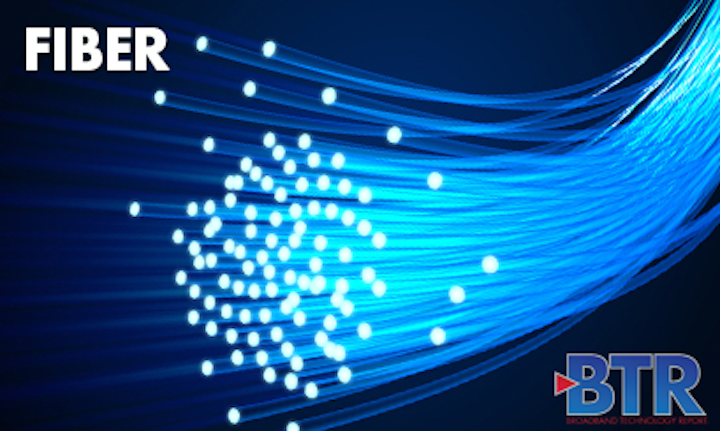 Clearfield (NASDAQ:CLFD) has added Fiber Optic Association-approved Certified Fiber Optic Technician training at the company's Brooklyn Park, MN, Clearfield College campus, and at remote locations around the country. The goal of the new program is to help its customers train the technicians needed for residential and business fiber services, as well as support for 5G and fixed wireless access services.
Clearfield intends the CFOT training program as a foundation for a technician's theoretical and practical knowledge when specifying, installing and repairing optical fiber systems. The three-day workshop offers equal time spent on classroom knowledge and hands-on skills. Students will gain a practical understanding and the skill set required to further their expertise in the field - whether for the inside plant, outside plant and/or the access network.
"We are recognized for developing practical, craft-friendly solutions that are easy to deploy," said Johnny Hill, Clearfield chief operating officer. "Our commitment to the industry and customers is to leverage Clearfield's experience and knowledge to support the increasing gap in trained technicians with affordable standardized certification."
In other Clearfield news, the company announced an upgraded cable-in-conduit (CIC) offering, the FieldShield D-ROP pre-connectorized assembly. FieldShield D-ROP is a one-pass solution intended to provide a craft-friendly, durable and restorable method to deliver and protect drop fiber for both in-building and outside plant environments. The construction consists of 3mm FieldShield FLEXdrop or 2mm riser rated cable within microduct.
The product is intended for deployments in the multiple dwelling unit (MDU) and multi-tenant unit (MTU) markets.
"Fiber deployments can be both time-consuming and labor-intensive processes that require a highly trained technician and splicing of the fiber," said Kevin Morgan, chief marketing officer, Clearfield. "We see demands for fiber growing at a rapid pace, and network providers are struggling to find solutions that are cost-friendly and time-efficient. Clearfield is focused on bringing solutions to market that ease the burden of fiber deployments and replacements and that is exactly what the FieldShield D-ROP fiber drop assemblies are designed to do."