Expo '18 trends to watch: DAA, wireless
Now in its 36th year, the SCTE/ISBE's Cable-Tec Expo has come to Atlanta for the cable industry's premier annual technology and engineering event. Expo is the place to be for technology trends, both for what's ...
Oct 16th, 2018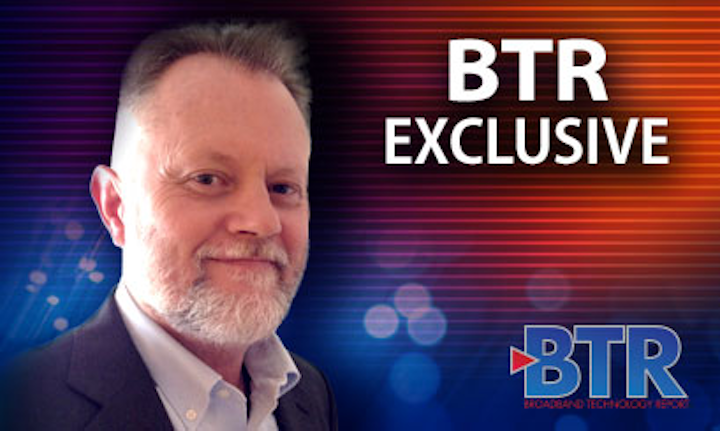 Now in its 36th year, the SCTE/ISBE's Cable-Tec Expo has come to Atlanta for the cable industry's premier annual technology and engineering event. Expo is the place to be for technology trends, both for what's hot now and what's coming next. A few trends we'll be watching closely at the show are Distributed Access Architectures (DAA) - particularly Remote PHY and Remote MAC/PHY - and wireless technologies.
Distributed Access Architecture
DAA has been around in various forms for a while now - the first mention of it that we saw was from Aurora Networks back in 2013 - but now seems to be coming into its own. Remote PHY product launches from numerous vendors accelerated last year, with most of such announcements coming out around ANGA COM in June and Expo in October from all of the major CCAP/CMTS vendors. Indeed, Expo last year kicked off with a pre-show session on Remote PHY that nearly proved too popular for its own good, leaving the SCTE scrambling to find space for all the people who wanted to attend it. We expect the pre-show DAA session at this year's Expo to be heavily attended as well.
Remote PHY deployments haven't really ramped up yet. Midco deployed Remote PHY in its Lawrence, KS, and Bowdle, SD, systems this summer, and a number of foreign operators have run trials or limited deployments, including Stofa in Denmark and Telia in Finland. Other operators both Stateside and abroad have purchased Remote PHY-capable gear - several of them from ARRIS - but haven't deployed Remote PHY yet, or perhaps simply haven't made any announcements about it. We expect deployments to accelerate in the year to come.
Remote MAC/PHY - which moves all of the CCAP functionality out to the node rather than just the PHY layer - isn't quite as far along the adoption path as Remote PHY. CableLabs is still working on the specification family for it, and relatively few vendors offer the technology. Some of those include ATX, Infinera, Nokia (which bought Remote MAC/PHY pioneer Gainspeed in 2016), Vecima, and ZCorum. Once the specs firm up, we expect adoption to increase.
What's driving the move toward DAA is the ever-increasing demand for faster Internet speeds. While higher orders of modulation help, operators still face the need to reduce service area sizes, which means node splits, more gear in their already cramped headends and more nodes out in the network. DAA, by moving CCAP functions out of the headend, helps reduce the strain both on space and on powering and cooling requirements. Five DAA workshops are planned for this year's Expo, dominating the Wireline Access Network track of the Fall Technical Forum. BTR will also be hosting a tech breakfast with a focus on DAA on Wednesday, Oct. 24.
Wireless
While a wireless focus may seem a little incongruous to cable veterans, the advent and widespread adoption of mobile devices both in and out of the home, plus other opportunities, has made it essential. Over the last several years, WiFi has become a must-have for home networking and smart home applications, as well as business services and public wireless coverage. It also stands at the core of cable operators' mobile services, such as those from Comcast and Charter, both of which couple their own WiFi networks with cellular service from Verizon to provide the necessary coverage.
Cell backhaul has long been a staple of cable operators' business services, and this can be expected to accelerate as mobile operators transition their own networks to 5G. However, 5G - if it lives up to its hype - could also become a competitive threat to cable's wireline broadband services. In all likelihood, it'll end up being some sort of "frenemy" relationship.
Other interesting wireless technologies with possibilities for cable operators include various applications for Citizens Broadband Radio Service (CBRS) in the 3.5-3.7 GHz band, including small cells and LTE, and Internet of Things (IoT) applications of the sub-GHz LoRa bands, which Comcast and Cox are both using in their enterprise IoT services, machineQ and Cox2M Connected Asset Services, respectively. The SCTE has devoted an entire tech track to wireless access, with seven workshops.
See you at the show
In addition to the high spots mentioned here, we'll be keeping an eye out for other interesting new technologies at Expo, and we'll be covering those on our website and through our video show dailies. Hope to see you on the show floor in Atlanta.