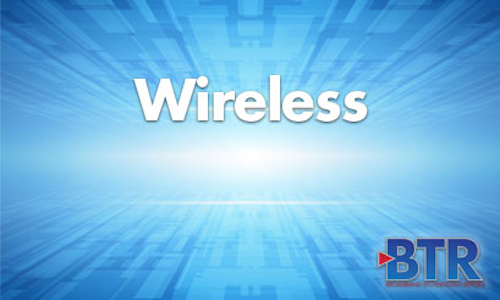 Cell site backhaul has been an excellent business for MSOs over the last decade; however, wireless networks are evolving, and fewer new cell towers are being deployed. Today wireless carriers are starting to deploy small cells in large numbers. In 2017, approximately 62% of Verizon's wireless deployments were small cells, according to a Verizon FCC filing in February. Tower company Crown Castle has stated that they support more than 60,000 pole-mounted small cell sites, and this number is growing at a rate of 12% to 20%.
Mounting a small cell on a pole is fraught with issues from delays due to site approvals to the high cost of powering and backhaul solutions. The CEO of Crown Castle, Jay Brown, said in July that it takes 18 months to 24 months to deploy small cells on wall or pole sites.
The cable industry has a great opportunity to create a substantial new revenue stream by deploying small cells for mobile network operators (MNOs) and charging for site rent, backhaul and power. By mounting a small cell on the cable strand, MSOs can break down barriers that have plagued the deployment of pole mounted small cells.
Large numbers of outdoor small cells will not only be needed by the MNOs; the new CBRS band also opens up new opportunities for MSOs to deploy small cells using the strand. The CBRS opportunity is in its infancy, but its unique mix of licensed and unlicensed spectrum can be used by MSOs to:
Support increased wireless offload if an MSO is already offering wireless service through an MVNO arrangement
Deliver rural broadband when the potential subscriber is outside the cable plant footprint
Provide fixed wireless for last-mile access where it is difficult to build traditional access network
With no need for site approvals, the availability of power from HFC plant and DOCSIS 3.0, 3.1 or PON for backhaul, the strand makes the installation of small cells fast and easy.
So, how to begin? Let's start by breaking things down and examining the strand-mount small cell itself, pre-installation considerations, and installation/post-installation considerations.
Most strand-mount small cells have built-in, integrated antennas to make the installation simpler. However, due to RF environment considerations, external antennas connected to the small cell using external antenna ports are sometimes needed. If external antennas are used, the installation is more complex as brackets for the antennas are now required and the antennas may have to be pointed correctly.
Of course, the weight (usually less than 25 pounds), power draw and backhaul technology are all important product specifications. The backhaul option, either DOCSIS 3.0, DOCSIS 3.1 or fiber (PON), depends on the MSO's capabilities. There are many other product considerations, but safety is paramount. A kill switch is often a requirement to allow technicians who are working near the strand-mount small cell to turn it off and eliminate exposure concerns.
Pre-installation is critical since the success of any project is based on the planning and preparation. The following list captures the key pre-installation considerations - note that backhaul traffic and power planning are the top priorities:
Backhaul traffic - For the downstream, are additional QAMs or OFDM carriers needed? For the upstream, should future node split or DAA node installation plans be accelerated?
Power - Can the outside plant power support the power requirements of the small cells? There is a finite power budget available today. Does the HFC power need to be reinforced?
Core bandwidth demand - Can the existing core support the new traffic load?
Wind loading - Although permitting is not required, is the strand already near its wind load limit?
The installation of a strand-mount small cell will be very similar to installing a fiber node or a DAA node. Again, preparation is key - is the backhaul to be used fiber (PON) or coax (DOCSIS 3.0 or 3.1)? What is the precise location where the small cell should be installed? This is critical since small cells often provide targeted coverage to a public space or a cluster of businesses. The installer must be trained, and procedures must be clear. Small cells have plug-and-play capabilities, which means on-site testing requirements should be minimal; however, confirmation from the operations center that the small cell is transmitting data and providing coverage should be provided before the technician leaves the site. If all goes well, we believe that the installation should take only 1 or 2 hours.
After the installation, operations support will take over. This support will vary depending upon whether the small cell is owned by the MNO or it is being used by the MSO themselves (CBRS). For an MNO-owned small cell, the point of demarcation, response times and assignment of responsibilities must be clear.
Overall, strand-mount small cells provide multiple revenue-building opportunities for MSOs. The installation is not complex, but product, pre-installation, installation and post installation considerations are all important to ensure success.
John Hoadley is director of product marketing for Casa Systems.