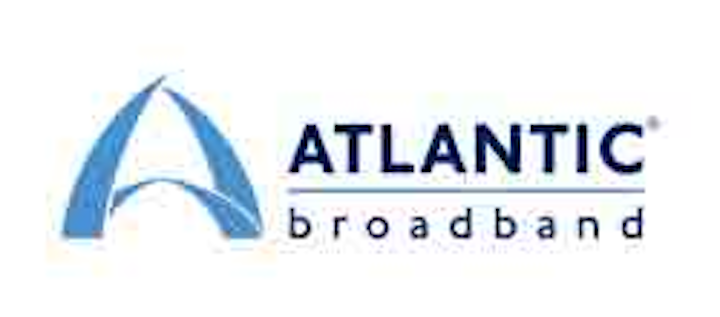 Atlantic Broadband has launched gigabit Internet service in its southern Maryland service area, as well as faster business Internet tiers.
Both GigaEdge (for homes) and Pro GigaEdge (for businesses) are now available throughout the MSO's southern Maryland footprint, including California, Hollywood, Leonardtown, Lexington Park, Mechanicsville, St. Mary's City and surrounding areas.
The Internet speed upgrades follow the rollout of multiple service enhancements in recent months by Atlantic Broadband in the region, including automatic speed upgrades for its residential Internet customers in May and the recently deployed TiVo Entertainment platform with voice remote.
"Atlantic Broadband continues to invest in powerful, state-of-the-art technology to serve the needs of our residential and business customers in the region," said Scott Randall, vice president and general manager of Atlantic Broadband's Delaware, Maryland and Virginia region. "With this wide deployment of gigabit Internet, our southern Maryland residential customers can watch HD movies and shows, stream music, game and post to social media, while business customers will enjoy top speeds and reliable performance that will help them stay ahead of the competition."
The new business Internet packages include:
Pro Basic, 25 x 10 Mbps
Pro Advantage, 100 x 20 Mbps
Pro Power, 200 x 30 Mbps
Pro Edge, 500 x 40 Mbps
Pro GigaEdge, 1 Gbps x 50 Mbps
Promotional pricing for residential gigabit service starts at $79.99 a month for new customers, and $279.99 a month for new business customers with a three-year agreement with autopay.
Atlantic Broadband serves the following southern Maryland communities: Abell, Avenue, Bushwood, California, Callaway, Chaptico, Clements, Coltons Point, Compton, Dameron, Drayden, Great Mills, Helen, Hollywood, Leonardtown, Lexington Park, Loveville, Mechanicsville, Morganza, Park Hall, Patuxent River, Piney Point, Ridge, Saint Inigoes, Scotland, St. Mary's City, Tall Timbers and Valley Lee.
In other Atlantic Broadband news, the company has launched TiVo's Unified Entertainment System with voice-controlled remote and a new VOD platform in its eastern Pennsylvania service areas including Berwick, Pocono, Schuylkill and surrounding communities. Atlantic Broadband first launched the service in July and currently has it deployed in parts of Virginia, Delaware, Maryland, South Carolina, Connecticut, New Hampshire and Maine.