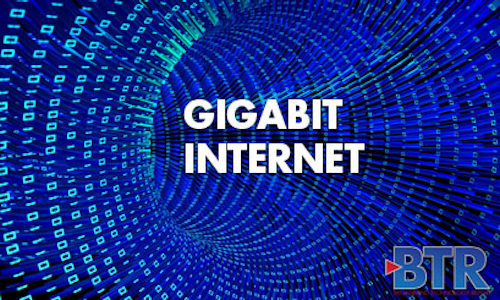 Proving once again that DOCSIS 3.1 speeds are not just for the big guys, Midco announced recently that it had launched its first gigabit Internet city - Fargo, ND.
Specifically, Midco Xstream Gig is now available to 16 communities in the Fargo area, and the company expects to roll the service to 80% of its markets by the year end.
"We have been preparing by upgrading to DOCSIS 3.1 infrastructure for a year and a half, and we are prioritizing based on size," said Jon Pederson, CTO, Midco. "Part of the reason we chose Fargo first is that it is a new build - state of the art - and there are less variables to contend with."
Being a smaller company in a rural area can be seen as a disadvantage, but Pederson said it also means they can be more agile. "We use it to our advantage whenever we can. (There) is a degree of commitment. We like to bring great service to our part of the country, and we are committed to doing that."
Density can be a concern related to the cost of homes passed, but Pederson said Midco is used to addressing this. The terrain in the company's market is mostly plains, without a lot of rocks or hills to contend with.
"We get some benefit there," Pederson said. "Being in the north (however), we do have a considerable amount of time where we can't do construction. That is always a challenge, but is a way of life around here. We get it done. If you bring (advanced) service to a small town, they are appreciative, and you get very good penetration."
Other challenges to upgrading to DOCSIS 3.1 have been the need to accelerate facilities upgrades, including HVAC systems and power. Modems have also been an issue, with availability lagging.
"I think we are beyond that now. (They) took longer to come off the factory floor than (expected)," Pederson said, noting that Midco recently hired a specialized modem tester for the lab to expand the number of modems approved for the system. Midco is using modems from ARRIS (NASDAQ:ARRS) and Hitron Technologies in Fargo, with support for modems from other manufacturers expected over time.
Midco announced in 2015 that it would deploy the Cisco (NASDAQ:CSCO) c-BR 8 converged cable access platform (CCAP) across its network. The company also recently announced whole-home WiFi using an intelligent mesh system to help eliminate dead zones.
WiFi has been a tricky area related to the launch of gigabit given that WiFi does not yet offer equivalent speeds.
"Most customers get that and understand that. WiFi technology seems to improve every six months by leaps and bounds," Pederson said.