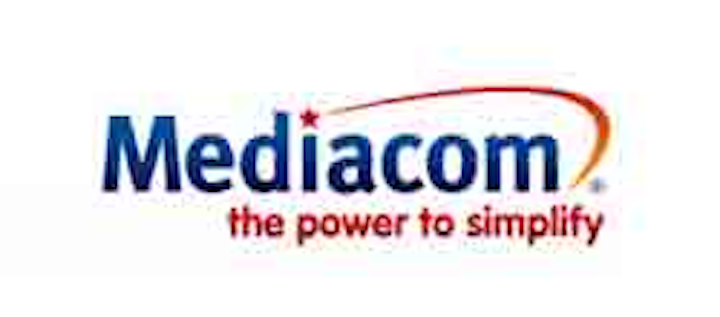 Mediacom Communications is continuing its DOCSIS 3.1-based gigabit Internet rollouts. The company has launched the service across its entire 20-county northern Indiana footprint, covering 75 communities. The 1 Gbps service is available to both residential and business customers.
"Mediacom has invested over $8 billion of private capital in its national network to ensure that the hardworking people living in America's smaller cities and towns can access world-class communications services," said Todd Curtis, group vice president of Mediacom's Lincoln Region. "We want the people and businesses of Indiana to succeed, and that is why we are thrilled to be able to offer ultrafast gigabit Internet services across the entirety of our Hoosier State service territory."
"In today's global economy, access to high-quality, high-speed broadband is critical to driving local economic growth," said State Rep. Dave Ober, chairman of the House Committee on Energy, Utilities and Telecommunications. "Thanks to Mediacom's efforts to make gigabit broadband available in the smaller rural markets it serves, communities across northern Indiana will have access to the same or better broadband speeds as America's largest cities."
Mediacom plans to deploy DOCSIS 3.1-based gigabit to virtually all of the 3 million homes and businesses within its 22-state footprint. To date, the company has launched the services in more than 900 communities, most recently across its Illinois footprint in May. Other recent deployments include Minnesota, Georgia, Alabama, Tennessee and Iowa.
Early deployments have been based on CCAP gear from Cisco (NASDAQ:CSCO) and Casa Systems and modems from Technicolor. As DOCSIS 3.1 cable modems become more readily available, Mediacom will announce additional launches on a market-by-market basis. In conjunction with each gigabit deployment, the company will also introduce a new 500 Mbps tier of service.
Mediacom has also recently expanded its participation in the Connect2Compete low-income Internet adoption program to its entire Internet footprint. The service provides 10 Mbps downstream and 1 Mbps up for $9.95 a month for qualifying households.