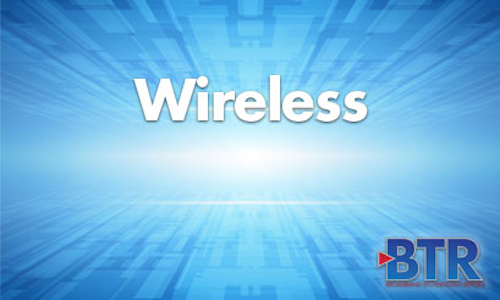 Converged cable/wireless operators could see a 40% to 50% reduction in total cost of ownership (TCO) for an indoor deployment model using femtocells and leveraging DOCSIS networks, compared to an outdoor deployment served by fiber.
These operators can use the existing HFC footprint to backhaul from full-stack femtocells, or fronthaul from virtual Radio Access Network (vRAN) remote radio units. (The TCO term used is seven years.)
This is beneficial right off the bat, for several reasons, said Shahed Mazumder, principal strategist, wireless technologies, CableLabs. For one, there is more coax cable deployed than fiber in the United States, with the FCC showing that as of June 2017, 85% of households were passed by coax, vs. 29% passed by fiber. Likewise, in June 2018, it was shown that 63% of U.S. homes had access to gigabit service over cable. So network availability immediately reduces the TCO, given that new fiber does not have to be deployed.
"Already almost half of CableLabs members fall under this category of converged operator, and this ratio will presumably increase as cable operators are actively considering/testing wireless operations beyond MVNO. The key theme here is that DOCSIS assets are already on the ground and can be leveraged whenever and wherever applicable. We already have a lot of DOCSIS connections serving homes and SMBs (small to medium sized businesses)," Mazumder said.
And technologically speaking, innovations at CableLabs, working with their partners, are ensuring that both the femtocell and the vRAN solutions are viable in these scenarios. In other words, developments are eliminating concerns about latency, timing/synchronization, and vRAN support for non-ideal fronthaul links like DOCSIS networks, Mazumder said.
Why is this an issue that operators who already are operating wireless networks or who are considering going beyond the MVNO realm care about?
Because the name of the game is spectral efficiency when it comes to moving from one generation to the next in the cellular world. According to CableLabs, the jump from 3G to 5G brings about an increase in peak spectral efficiency from 1.3 bps/Hz for 3G to 16 bps/Hz for 4G LTE to 145 bps/Hz for 5G (at least as demonstrated in a lab). Yet in a real-world LTE network, the average is only 1 bps/Hz with a peak of 5.5 bps/Hz.
What happens, wrote Joey Padden, CableLabs distinguished technologist, wireless, is that the spectral efficiency "ran smack into a wall. Literally!" ABI Research says 80% of traffic originates or terminates indoors, but the majority of that traffic is being served by outdoor cells. Yet to increase spectral efficiency, the plan continues to be deploying more outdoor cells, Padden said, citing EJL Wireless Research, which suggested that in 2018, outdoor small cell antenna shipments would increase by 75%.
"(This) relies on an architecture of deploying outdoor cells to handle a largely indoor traffic load. It still puts literal barriers in the way of increased spectral efficiency," Padden wrote.
Take a look at these numbers: To send a video packet from an outdoor cell to an outdoor user, it takes 33 resource blocks. If that user is indoors, it could take 209 resource blocks.
What about WiFi? Padden suggested that about 80% of traffic from mobile devices was offloaded to WiFi in 2017. But CableLabs has found that unlimited data plans are decreasing the incentive to offload. In turn, any perceived issue with WiFi could cause users (particularly with unlimited data plans) to stop offloading and to return to the cellular network.
To estimate TCO, CableLabs has formulated how many femtocells/vRAN radios would be required in indoor scenarios to achieve the same gain in system capacity as with the traditional method of increasing the number of outdoor small cells.
For starters, cable operators know that approximately 5% of their users consume between 25-40% of overall cellular network capacity monthly. It follows that if they distribute femtocells or RRUs to only the top 5% of (indoor) users, they could prevent at least 25% of their network traffic from having to traverse through walls. However, since not all of their usage would be indoors, CableLabs boosted the percentage of subscriber base it modeled to 12.5% (13,000 units).
"We have shown how a converged cable operator … can significantly reduce their TCO if, for wireless network densification, they take the route of scenarios 2/3 (femtocell/vRAN) instead of the more traditional route," Mazumder said. "If we leverage those existing connections, especially for heavy wireless users who otherwise will be served by outdoor cells even when using their smartphones indoors, to roll out scenarios 2 and 2, that can do an equivalent job of scenario 1 based wireless network densification at a much lower cost."