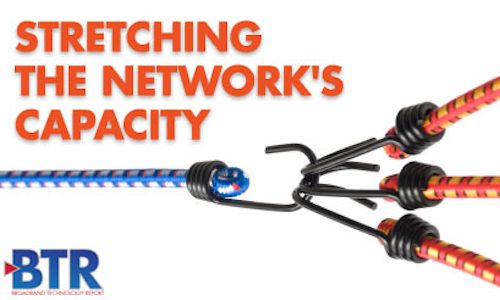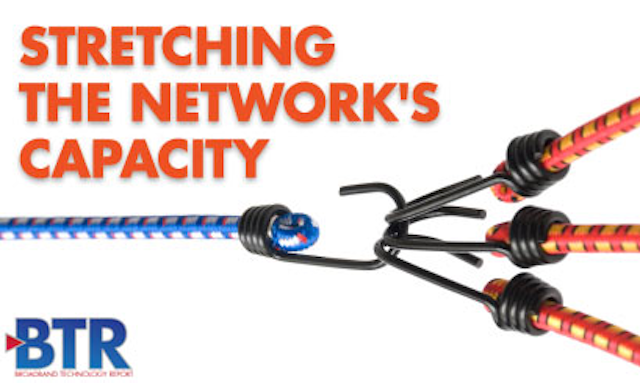 While downstream traffic on cable's hybrid fiber/coax (HFC) networks continues to grow, the upstream is not to be ignored. According to trends modeled by
ARRIS
(NASDAQ:
ARRS
), upstream traffic is growing at about 30% per year. Making assumptions about the maximum rate expected by subscribers, the quality of user experience could be negatively impacted by later this decade.
"This means we need to start planning and looking for alternatives now," said Jeff Brooks, ARRIS VP of business development.
The good news is that these alternatives don't mean abandoning the HFC network. Certain steps toward achieving 1 Gbps symmetrical service will allow the infrastructure to continue meeting consumer demand well into the next decade and beyond.
For starters, the current upstream spectrum, in the 5 MHz to 42 MHz range, can be used more efficiently, Brooks said.
DOCSIS 3.0
offers a variety of tools that, for example, can help reduce noise so that more of this spectrum is usable.
Another option is splitting nodes to increase the capacity per subscriber. However, if the number of nodes is doubled with a split, the next time it is done the operator has to touch twice as many nodes. Eventually, the cost-effectiveness of this is reduced, Brooks said.
There also are alternatives for adding more upstream bandwidth. The question is which will get operators closer to the 1 Gbps goal with the least inconvenience and cost. A mid-split, extending the upper end of the upstream spectrum from 42 MHz to 85 MHz, may not be enough in the long run. It may take what is known as a high-split, which would stretch the bandwidth above 200 MHz, Brooks said. The problem? The downstream is already occupying some of that space.
The other option is the top-split. This would place the upstream spectrum above what is currently being used by the downstream. Challenges here include severe signal loss in the extreme upper band, the need to keep not one but two unused guard bands between the upstream and downstream, and the fact that by choosing to do this, an operator is essentially capping the downstream, Brooks said.
"There are so many things in the downstream that still haven't been applied (switched digital video, move to IP delivery). I don't know if this is a strong consideration. It's just something to think about," Brooks said, noting that ultimately the right decision is dependent on the individual cable operator.
Ayham Al-Banna,
ARRIS
staff systems architect, will discuss these and other issues later this month at the
NCTA's Cable Show
in Boston, during a panel discussion titled "The Gigabit Network: New Possibilities in HFC."
Monta Monaco Hernon is a free-lance writer. She can be reached at mcmhern@yahoo.com.