MoCA vs. DOCSIS 3.1: Whose Spectrum Is It?
DOCSIS 3.1 is expected bring many things to the cable operator's table, including increased capacity and more robust modulation. These ...
Jun 3rd, 2015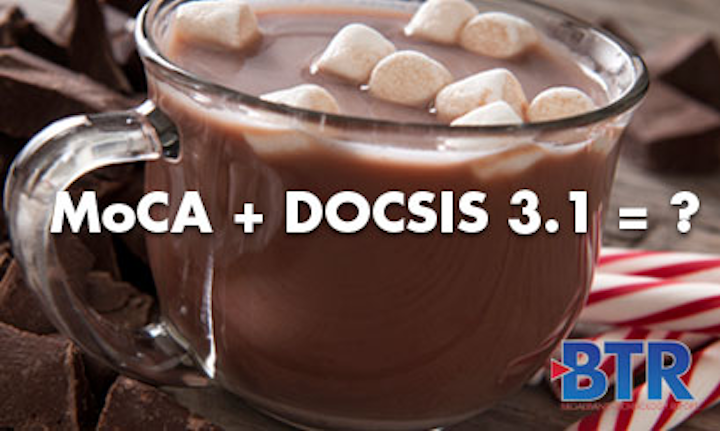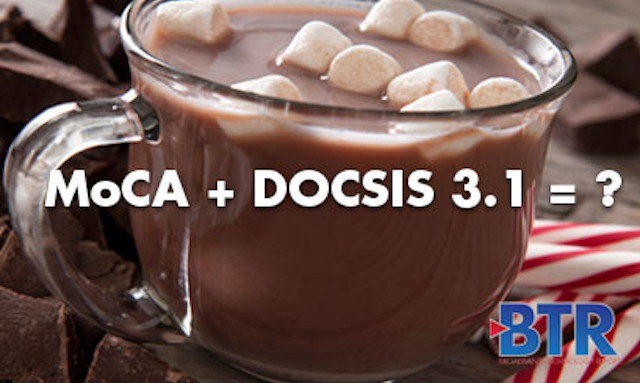 MoCA vs. DOCSIS 3.1: Whose Spectrum Is It?DOCSIS 3.1 is expected bring many things to the cable operator's table, including increased capacity and more robust modulation. These delights, however, are being served alongside a host of challenges and complex puzzles that need to be solved in order to ensure a positive customer experience. For example, there are frequency overlap issues between DOCSIS 3.1 and MoCA (Multimedia over Coax Alliance) protocols, which use existing coax for in-home networking.
When MoCA was first introduced, it utilized frequencies between 1,125 MHz to 1,675 MHz, which were far above the cable spectrum at the time. However, with DOCSIS 3.1 there is talk of extending to 1,218 MHz and possibly even to 1,794 MHz. Both of these scenarios would mean an overlap with frequencies MoCA uses.
"This means you can't use (both) on the same piece of coax inside the home, unless you use a filter or manage frequencies so they don't overlap with one another," said Daniel Howard, SCTE Fellow.
MoCA recently published a document analyzing coexistence requirements, and the SCTE Special Working Group on HFC Readiness for DOCSIS 3.1 (led by Dean Stoneback, senior director of the SCTE) plans to release a document suggesting operational practices some time this fall.
One solution, as Howard noted, would be for software to direct cable modems or set-tops toward specific channels for MoCA. "The challenge here is if people buy off-the-shelf MoCA-related devices and hook them into the network, they might not be immediately visible," Howard said. "The cable operator might have to offer the subscriber a cable-authorized box."
This poses an interesting question operators are increasingly facing as they balance the cost and benefits from consumer-purchased devices with control over the customer experience.
"More cable operators are discouraging customers from using their own (hardware, etc.) and encouraging them to acquire (devices) from cable operators specifically," Howard said. "It's not what you expect from those guys, but if you think of the cost of truck rolls and the potential loss of a customer from bad experience, it is much better for (operators) if they can (have control) to fix things."
Another option being considered as a solution to the DOCSIS 3.1/MoCA frequency overlap is the use of filters in the network. But this idea, as well as the designation of specific frequencies for each technology, leads to more questions. For example, how much of a guard band is needed between the utilized frequencies to avoid interference by the stronger signal? Which frequency is better suited to MoCA and which to DOCSIS 3.1? "(And) when you limit the frequencies either uses, you are limiting the total capacity ... you are taking speed from MoCA and giving it to DOCSIS 3.1 and vice versa. What is the best tradeoff: reducing slightly the capacity of the home network or the access network into the home?" Howard said.
The eventual solution could be DOCSIS 3.1 hardware that has two F-connectors - one for the drop line coming into the home and one for the in-home MoCA network. This would allow both technologies to use their respective full frequency bands. Howard doesn't expect to see this in the first DOCSIS 3.1 hardware releases, but recommends gateways with two connectors as a long-term solution.
"Arguments about complexity for the installer and the homeowner will go away over time," Howard said.
Howard will be on hand June 10 at the International Breakfast at the ANGA COM Exhibition and Congress in Cologne, Germany, to shed more light on the issue.