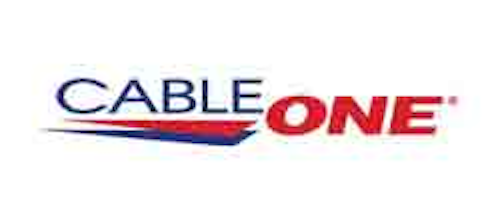 Cable ONE (NYSE:CABO) has announced plans to launch gigabit Internet service in more than 200 of its markets, starting in the first quarter of 2016. The 1 Gbps speed tier, which the company says is based on DOCSIS 3.0 over its existing HFC network, is expected to be available to the majority of Cable ONE customers by the end of 2016.
The first cities scheduled for the Q1 launch include Altus and Duncan, OK; Borger, TX; Emporia, KS; Bisbee, AZ; Cottonwood, AZ; and McCall, ID. Customers can visit www.gigaone.com to find out when the 1 Gbps service will be available in their city. Prices and data plans will be announced in January 2016.
Joe Felbab, vice president of marketing for Cable ONE, said, "Unlike many of our competitors, gigabit service will be available to all of our customers - not just a select few in certain areas."
The company doubled the speeds of most of its Internet plans in October and says it has invested more than $500 million over the past five years on network upgrades.