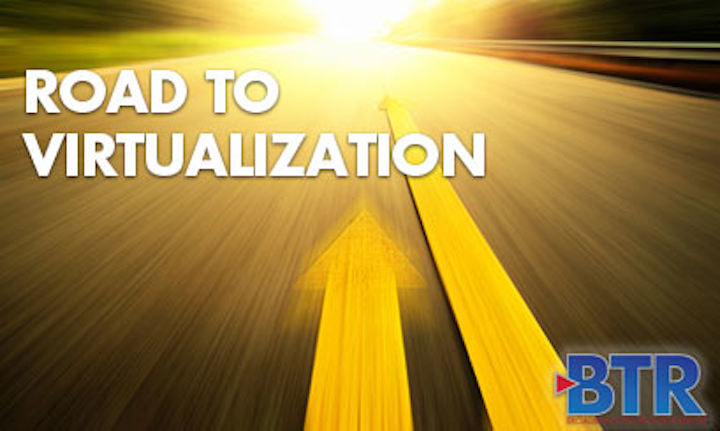 Already halfway through 2018, we've seen many changes to the cable industry landscape. With the increase in traffic, video traffic in particular (video content now represents 74% of all network traffic), customers are demanding more and more from their network providers. At the same time, the landscape is facing new competitive challenges due to an influx of streaming options, and new federal regulations for Internet and cable services.
The increase in the popularity of streaming services has instigated an industry push for virtualization. This might seem like a huge change for network providers, but as long as they're able to scale their services, they will easily keep up with the dynamic industry landscape.
Creating new standards in real time
The pressure is on for network providers to deliver the highest quality services, in part because of the industry standards that are being developed in direct response to consumer demands. For example, new standards are being developed by the SCTE/ISBE, which has an open invitation to any organization in the cable telecommunications industry to join its 2018 standards committee.
Vendors on the committee participate in the development of cable industry standards and practices. By allowing cable companies that are experiencing the demands of the industry firsthand to participate in standards development, standards now directly reflect consumer demands. The industry has already adopted a Converged Cable Access Platform (CCAP) and is shifting to a distributed access architecture (DAA).
Also of note is the CableLabs Generic Access Platform (GAP) working group. This group is tasked with defining the interfaces for all future DAA modules, including Remote PHY (R-PHY) and Full Duplex DOCSIS, and could include Proactive Network Maintenance (PNM) features. This group's efforts on coherent technology have helped to address customer demand for higher capacity metro and regional networks, managed services and enterprise applications.
Despite the increased competition from streaming services and new standards being introduced, cable operators have retained their strong position. The majority of network traffic is dominated by video, which is the bread and butter for cable companies. However, increased video traffic has put pressure on the current infrastructure, requiring these companies to consider how to scale to the massive amount of traffic.
The push to virtualization
One promising solution is coherent packet-optical networking, which will allow cable operators to take advantage of virtualization services and scale their networks to meet the current demand for bandwidth and greater fiber capabilities. Packet-based solutions allow them to leverage their existing CCAP assets and set up virtual CCAPs (vCCAP). This has all contributed to the massive shift to DAA.
DAA is where functional components of a legacy centralized access architecture (CAA) are migrated to different locations of the end-to-end network, as the name implies. Virtualizing DAA functions will help drive more capacity, resolving cable operators' space and power constraints in the headend and hub and making it easier to push fiber deeper into the edge of the network. However, as cable operators deploy a DAA, they will require a next-generation fiber distribution network. Extending fiber to digital fiber nodes involves removing coaxial RF active devices like amplifiers and power inserters and adding more digital fiber nodes. DAA moves digital signal generation and media processing to the fiber node, enabling much better performance, higher bandwidth, and even more space in the headend/hub locations.
A crystal ball for the cable industry
The future of cable will not be about the ability to go from a 10G network to 100G or even about providing the necessary infrastructure; the most important factor is the ability to scale the network to differing and often unpredictable needs. With an adaptive network design, operators will also be able to expand broadband capabilities and create unique applications and services for customer retention, like news and sports channels. The demand for more content and increased network traffic has created the need to aggregate and transport packets in the network, requiring stronger fiber capabilities to support new services coming to the forefront.
Virtualization is coming fast, and as cable operators begin to deploy DAA to keep up, they will require a next-generation fiber distribution network. It is incumbent on them to be ready for the demands of both future bandwidth-rich network and content-hungry consumers.
Wayne Hickey is advisor, product marketing, at Ciena (NYSE:CIEN).