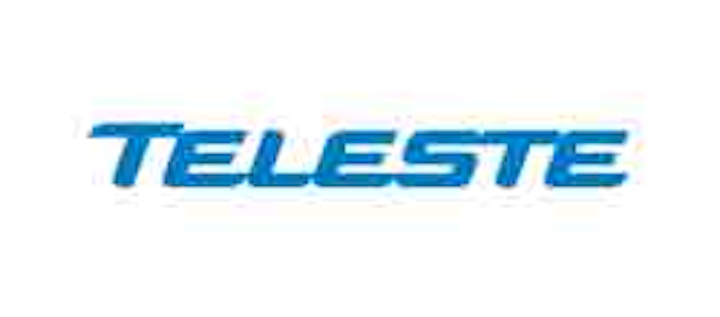 Teleste's Remote PHY-based node, the AC9100 Neo RPD, has been implemented by Telia in Finland. Teleste's node is in operation in Telia's live network alongside Cisco's (NASDAQ:CSCO) cBR-8 CCAP core.
"Our learnings prove that the Remote PHY technology fits extremely well with bringing the next-generation broadband services to our customers," said Sakari Kangasvieri, department manager for Telia. "As a service provider, our goal is to be ahead in utilizing the possibilities of the ongoing technology transformation to create an attractive customer experience and meet the customers' future digital needs. We are pleased to note that the Remote PHY technology now provides us an exciting option to achieve our goal.
"Today the Remote PHY technology is more than a promise; it is ready to deliver on its potential for the gigabit broadband service," said Olli Leppänen, vice president of distributed access business for Teleste. "As the technology has matured, we as vendors need to continue our efforts to ensure that operators are able to count on the interoperability of the R-PHY devices and CCAP cores to fully benefit from the technology's potential and perform faster network rollouts."
"Cisco fully supports systems interoperability and open standards-based software," said Sean Welch, vice president and general manager of the Cable Access Business Unit, Cisco. "Telia's implementation using the cBR-8 R-PHY CCAP core and AC9100 RPD demonstrates that distributed access architecture and the OpenRPD initiative are helping operators create multivendor networks with unmatched flexibility compared to closed, proprietary solutions."
Teleste will showcase its R-PHY technology at ANGA COM 2018 next week in Cologne, Germany.
In other Teleste news, the company says a Central European cable and satellite operator has completed the testing of a hybrid last-mile broadband solution jointly provided by Iskratel and Teleste.
Combining Iskratel's GPON technology with Teleste's DOCSIS-based mini-CMTS - the DOCSIS Access Hub (DAH) - the solution is intended to create a fast and economical way for the operator to deliver gigabit broadband and new revenue-generating services. The operator plans to now deploy the solution across its network, utilizing its existing coax cabling as an extension of its fiber network.
"When it comes to upgrading networks, there is no 'one size fits all' approach, and in Europe there are many places where FTTH is just not possible," said Simon Cimzar, chief solutions architect at Iskratel. "In these cases, our GPON/DOCSIS hybrid solution delivers fiber-level speeds and offers a clear roadmap towards symmetrical 10 Gbps services."