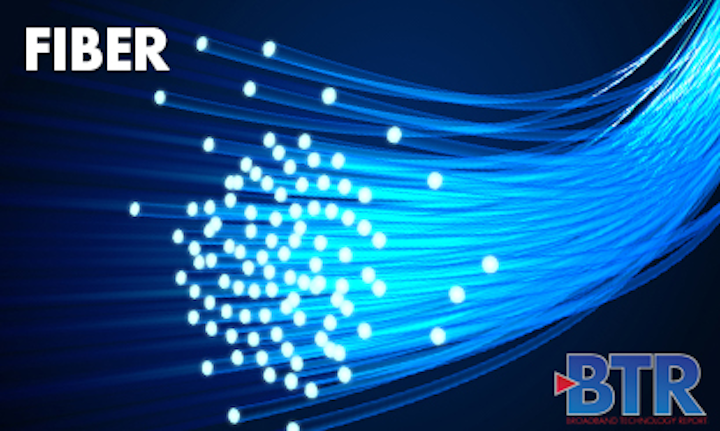 As demand for ever increasing broadband speeds grows, service providers are looking into driving fiber deeper into their networks, and also at transitioning from analog to digital optical signals. ATX Networks has introduced GigaWave, its next generation of digital optical gateway platform designed to expand the capacity of fiber access links between headends/hubs and outside plant facilities in a cost-effective and pay-as-you-grow manner. The Digital Link Extender 40 (DLX40) is the first announced product.
The 1RU DLX supports two DLX40 modules, each of which enables cable companies to aggregate up to 40 wavelengths (80 wavelengths in total) across optical access links of up to 60 km in length. The GigaWave DLX supports DOCSIS 3.1 technologies such as Remote PHY (R-PHY) and Remote MACPHY (R-MACPHY) Distributed Access Architectures (DAA) as well as passive optical networking (PON), small cell/5G and enterprise business services.
With it, cable operator partners can evolve linear analog networks to IP-based software-defined digital networks designed to support full-duplex speeds of 10 Gbps and higher.
"Our platform is enabling the MSOs to accelerate the (delivery) of higher bandwidth to residential homes as well as enterprise and business customers and in a way that is economically delivering more capacity and bandwidth into the network," said Charlie Vogt, CEO of ATX Networks.
In other words, the GigaWave platform aims to help break down the silos that have heretofore separated offerings like residential, business and wireless.
The platform is designed for interoperability of networks. The idea is that the platform will be able to carry 10 Gbps and/or 100 Gbps on the same network.
"What is exciting here is we are on the front end of the digital optics evolution (with the) ability to get to a 100 Gbps-type architecture and deliver (it) deeper into the network," Vogt said.
GigaWave is also a flexible platform and can be tailored to an MSOs specific needs, but ultimately one of the main drivers is the ability to address distance limitations and failure rates, increase wavelengths, and reduce power consumption and cost.
"Those are huge financial drivers that allow (companies) to put in a cost-effective architecture to compete and deliver a lower cost offering," Vogt said.
Specifically, within the platform, the DLX modules are paired with Digital Link Extender Remote (DLR), which is an all-passive unit in the outside plant. The headend or hub-located DLX integrates subsystems that have traditionally been independent into a single solution. The built-in optical path redundancy support of the DLX and DLR eliminates the need for MSOs to double the number of switch/router interfaces for high-availability services.
"This is the first fully integrated digital DWDM transport solution designed to support the transition from analog to digital. That is at the core of what this technology is enabling," Vogt said.
GigaWave DLX already has been selected by what ATX calls a "marquee" MSO in North America that is using it as part of its DAA initiative. Deployments are scheduled for the fall.