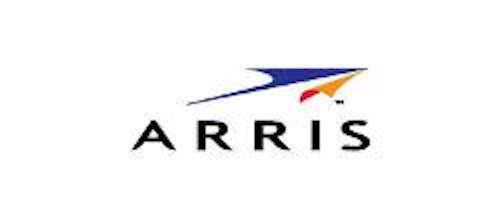 Luxembourg cable operator Eltona is deploying gigabit broadband service based on ARRIS (NASDAQ:ARRS) DOCSIS 3.1 gear, including CCAP, remote PHY and customer premises equipment (CPE).
The Eltrona network uses ARRIS R-PHY Distributed Access Architecture (DAA) technology, including ARRIS' E6000, R-PHY shelf and TG3442 gateways.
Eltrona selected the ARRIS E6000 CCAP, E6000 Core, R-PHY shelf, and TG3442 Wireless Telephony Gateways to complete the DOCSIS 3.1 network between its CMTS and subscribers' premises. The companies say Eltrona's 1 Gbps residential service is now the fastest in Luxembourg. The upgraded delivery network also enables Eltrona to backhaul mobile data in preparation for 5G rollouts across the region.
"Our work with ARRIS completely transformed our network. Eltrona is proud to be the first operator in Luxembourg to offer gigabit residential broadband service," said Paul Denzle, CEO, Eltrona. "We implemented ARRIS solutions across our entire network to take full advantage of our existing investments while building the capacity and flexibility to deliver a new crop of data-intensive services, including 5G. Our new network is not only more efficient, it's also faster and ready for the future."
"Eltrona and ARRIS have enjoyed a long-standing partnership providing the best cable broadband services to Luxembourg," said Dan Whalen, president, Network & Cloud, ARRIS. "Our latest deployment enables Eltrona to realize the benefits of DOCSIS 3.1 and DAA while building on its leadership position with new gigabit services. Together, we've ensured that Eltrona continues to stay at the forefront of Luxembourg's broadband market."