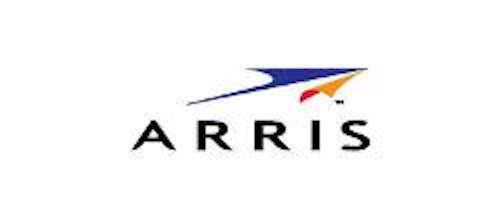 ARRIS (NASDAQ:ARRS) is upgrading its E6000 Converged Edge Router (CER) Converged Cable Access Platform (CCAP) to support Integrated CCAP (I-CCAP) and DOCSIS Remote PHY (R-PHY) Distributed Access Architecture (DAA) out of the same physical chassis.
Current software releases on the E6000 CER require separate, dedicated chassis for I-CCAP and DAA. The new, hybrid approach is intended to enable operators to introduce R-PHY into their network by converting ARRIS DCAM-2 and UCAM-2 line cards over to support the CCAP core functionality within an existing I-CCAP chassis. Alternatively, operators can introduce R-PHY by deploying additional DCAM-2s and UCAM-2s or CCAP core modules into empty slots of an existing E6000 I-CCAP chassis. Also new is the E6000r Remote PHY Shelf, designed for node-agnostic deployment.
The E6000 CER is designed to support Remote PHY solutions in different types of video ecosystems, including single chassis for centralized I-CCAP DOCSIS data and QAM video delivery - and DAA DOCSIS data delivery with QAM and IP Streaming.
The new capabilities are expected to be available in Q1 2019.