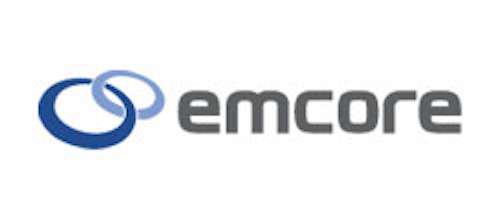 At ANGA COM in Germany, EMCORE (NASDAQ:EMKR) is introducing an RF over glass (RFoG) optical networking unit (ONU) transceiver. EMCORE's RFoG ONU is designed to mitigate OBI (optical beat interference) via the company's Linear Externally Modulated Laser (L-EML).
RFoG technology enables cable operators to offer a fiber-to-the-premises (FTTP) type architecture without changes to standard equipment in the headend. The RFoG ONU resides at the customer's location and provides the interface between the optical network and the subscriber coaxial network.
The transceiver is designed to support standard CATV downstream and upstream transmission bands for triple-play voice, video and data signals in single family and multiple-dwelling unit applications. Downstream, it receives a 1,550 nm forward path optical signal carrying RF spectrum up to 1.2 GHz, making it compatible with DOCSIS 3.1. For the return path, it supports digital upstream transmission utilizing an L-EML transmitter operating at 1,610 nm that supports a 5-85 MHz spectrum. The ONU is compliant with the SCTE RFoG specification.
"We are very excited to bring to market our new RFoG ONU and introduce it at ANGACOM this year," said Jeffrey Rittichier, president and CEO of EMCORE. "This exciting new product introduction will significantly improve RFoG network performance in high-density customer environments by virtually eliminating the effects of OBI. Units will begin to ship soon to select cable MSOs with production expected to ramp up over the coming months."
EMCORE's RFoG achieves OBI mitigation through proprietary upstream laser wavelength management. It's designed for 6 kV surge withstand on all coax ports, less than 1.0 μs upstream laser activation/deactivation time with low idle state power usage, and is UL, EMC and FCC part 15B compliant.