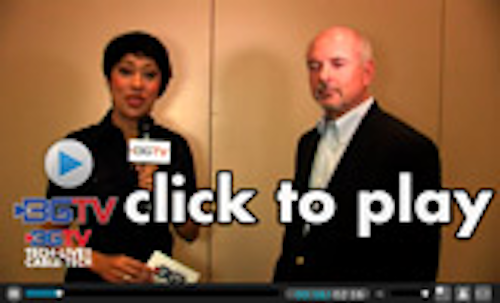 BGTV not only caught up with the top brass of the SCTE and the hottest vendorsduring Cable-Tec Expo but also spoke with the executives setting the direction of the top operators in North America.See what senior engineering representatives from Comcast, Charter and Cox had to say about narrowcasting, upstream challenges and more by selecting a video to the right.

Still available for viewing is part one of our interview with Tom Gorman of Charter.
Jorge Salinger, VP, Access Architecture,Comcast
Tom Gorman, VP of Field Ops,Charter
In this video, Comcast's Salinger discusses some challenges surrounding narrowcast services and CMAP.
SCTE stalwart Tom Gorman talks about the "salad bar"

at Cable-Tec Expo.
Richard Woundy, SVP, Software and Applications, Comcast
Jeff Finkelstein, Sr Director of Network Architecture, Cox
Woundy tackles overall congestion issues in this short clip from this year's Expo.
BGTV briefly chats with Finkelstein about the general upstream challenges currently facing the cable industry.