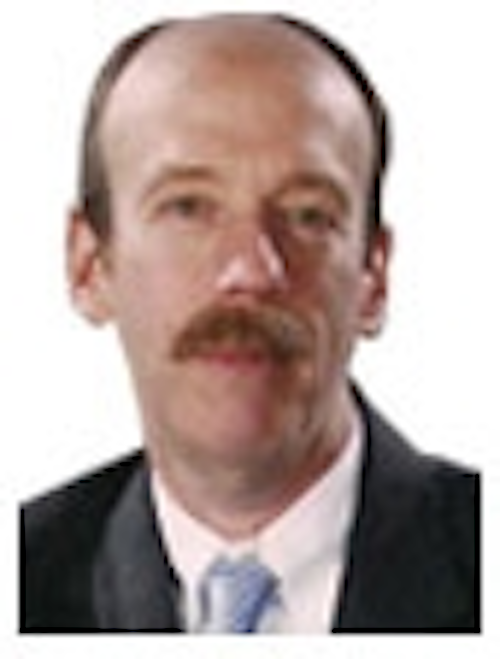 By Carl Weinschenk, Senior Editor

There seemed to be a good deal of energy at the Cable Show in Boston last week. That's a good thing, because energy -- along with space limitations -- could grow to be the gating factors that impede the industry's growth.

Shane Eleniak, CommScope's vice president for advanced broadband solutions, suggested that these are more immediate concerns than bandwidth. "People are recognizing that processors, memory and storage are getting cheaper and cheaper," he said last week at The Cable Show. "People are realizing that the limiting factors are going to be space, power and cooling."

Cable operators have been adding services, one atop the other, for a couple of decades. All of these are being squeezed into the same basic facility, often in an inefficient manner. Introducing those efficiencies -- for instance, more deeply integrating equipment at the chip and higher levels so that there is greater sharing of power supplies and cooling -- alleviates the problem to some extent.

But more fundamental changes are necessary. The methodical addition of services -- which the show demonstrated shows no sign of abating -- means that it is a crisis delayed, not avoided. Demand growth for space and power eventually will overwhelm available supplies of each unless drastic action is taken. That time, the industry fears, is close at hand.

The cable industry is very good at confronting problems once the denial phase ends. Clearly, the industry is reacting. Eleniak said that the modern hub looks more like a data center, with the techniques that industry offers. Advances will enable "dim" remotely managed facilities. This will drive efficiency and both directly and indirectly (through less windshield time) cut energy usage.

Eleniak also noted that the high level of the executives actively involved in dealing with these issues is proof the industry is serious. There are at least two groups engaged: The Society of Cable Telecommunications Engineers is running the Smart Energy Management Initiative (SEMI), which aims to cut energy use in cable facilities. CableLabs last autumn unveiled an initiative featuring cooperation between it, its members, the FCC and others on ways to cut energy use in home devices. A key goal is the introduction of a "light sleep" mode that cuts power use of a set-top box or other in-home device that is on but not being used.

The good news is that the problem is front and center. A side benefit is that the cable industry -- which has a long history of rightly or wrongly being on the wrong side of public opinion -- is perfectly positioned to be the green telecommunications provider of the 21st century.

Carl Weinschenk is the Senior Editor of Broadband Technology Report. Reach him at carl@broadbandtechreport.com.