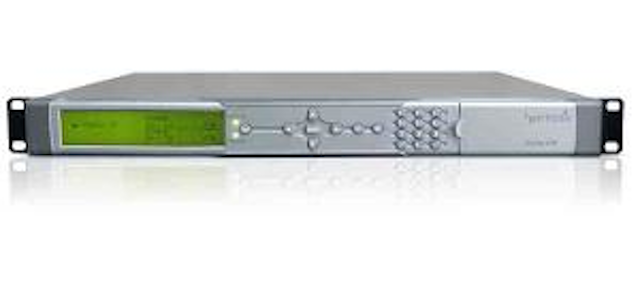 Harmonic
's ProView 7100 integrated receiver-decoder (IRD) is designed to provide transcoding, transport stream descrambling, and MPEG stream processing in a single rack unit. The modular design includes SD and HD MPEG-2 and MPEG-4 AVC video decoders and transcoders.
It's designed to perform multiformat video decoding with up to four stereo pairs of audio decoding, descramble up to four transport streams, and transcode up to eight channels for distribution of multiformat video via H.264 and MPEG-2.
Input options range from multiple DVB-S/S2 to IP and DVB-ASI as well as four common interfaces. It is remotely controlled by Harmonic's DMS distribution management system, including in-band over-the-air control and maintenance of remote sites.
Harmonic will demonstrate the ProView 7100 at NAB in Las Vegas next week.