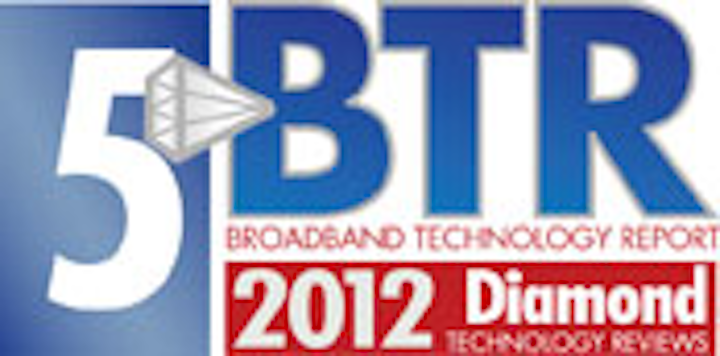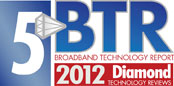 The only product to be awarded five Diamonds this year, the
Aurora Networks
Remote QAM is a distributed headend device intended to help operators add new QAM channels in support of advanced services, while reining in expenses and simplifying their RF and optical infrastructure.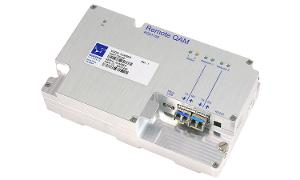 As existing edge QAMs reach capacity, with the Remote QAM, operators no longer need to deploy power-hungry headend gear. In fact, by placing QAM modulation in the node, as operators increase the number of channels, the environmental impact to the headend is reportedly negligible.
The Remote QAM uses the full spectrum, up to 1 GHz, to create QAM RF channels from the IP stream in the node. These node-generated channels can be combined with legacy headend-generated channels, which protects the operator's investment in equipment even at the customer premises.
Since traffic from the headend to the Remote QAM is transmitted digitally, amplification and repeating occurs without RF impairment, Aurora says. In addition, Remote QAM channels are agnostic to traffic type and can deliver broadcast, HDTV, SDV, VOD, nPVR, IPTV, DOCSIS or a mixture in a single channel. And, since the QAM channel lineup is created digitally by a Universal Services Multiplexer, there is no need for an RF combining network.
Expected to ship in late 2012, the Remote QAM was cited by one Diamonds judge as an example of Aurora's ability to "find new ways to leverage infrastructure, push content management closer to the edge, and keep the industry highly competitive."
www.aurora.com
See them at Cable-Tec EXPO, Booth 2335
Return to the BTR Diamond Technology Reviews Elite.