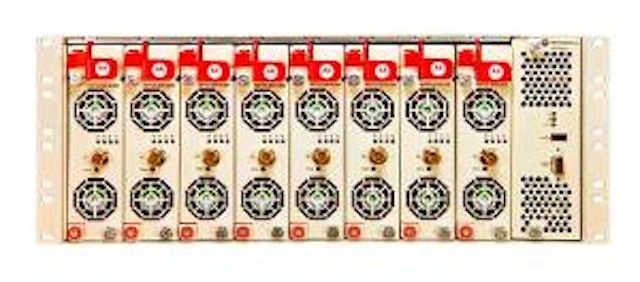 At ANGA Cable,
Motorola Mobility
is showcasing its APEX3000 Universal Edge QAM (UEQAM) for the European market, as well as an expanded set to carrier Ethernet solutions.
The APEX3000 is specifically designed to enable operators to migrate to IP and CCAP and adds Digital Video Broadcasting (DVB) and M-CMTS capabilities. It's a 4RU chassis and is scalable to 32 ports each supporting 36 DVB (Annex A) QAM streams per port. At maximum configuration of 1,152 DVB QAMs, the APEX3000 consumes less than 1.3W of power per QAM. It features full redundancy, 12 x 10GigE ports -- eight primary and four backup. It also incorporates a DOCSIS and EuroDOCSIS standards compliant DOCSIS Downstream Phy Interface (DEPI).
Motorola Mobility's carrier Ethernet portfolio is designed as an end-to-end solution to help service providers deploy enterprise networking and mobile backhaul services via the existing HFC infrastructure. The portfolio consists of a series of aggregation switches/routers, customer premises demarcation products, a service management platform, and a 10 Gbps Carrier Ethernet switch designed for deployment in the fiber node.