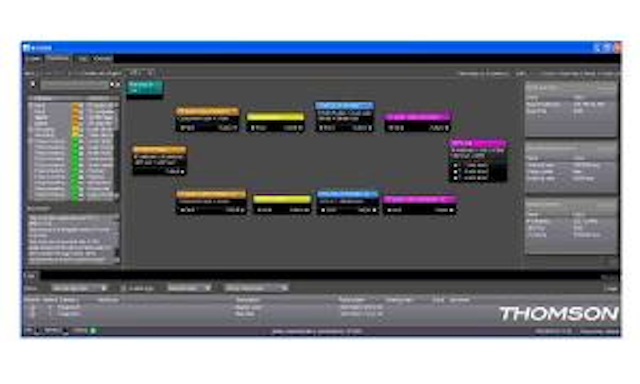 Thomson Video Networks
' ViBE VS7000 multiscreen video platform has been enhanced with support for the MPEG-DASH format and the addition of capacity for ingest and other file-based workflows.
It's designed to integrate with external platforms through a common built-in SOAP/Web services interface. Its built-in video operating system is designed for native load balancing and redundancy/fail-over.
It supports MPEG-DASH, MPEG transport stream,
Adobe
Flash,
Apple
HTTP Live Streaming, and
Microsoft
Smooth Streaming, as well as multiple output formats per channel, with video resolution up to 1920x1080 in progressive and interlaced modes.