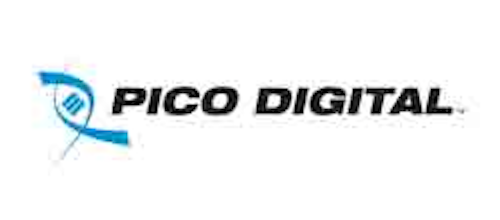 At the 2016 NAB Show in Las Vegas, Pico Digital will be exhibiting its CONDOR end-to-end headend cable TV system, as well as several new products for streaming, encoding/decoding, and routing video signals. The company will also be highlighting upgrades to its miniature CMTS.
The CONDOR system is designed to support digital TV and a customizable electronic program guide (EPG), as well as recording using the set-top box's personal video recorder (PVR) and access to recorded content via a library screen.
New products on display will include the PD100 MPEG-2 or H.264 single-channel encoder, three multiplexers, and two 1RU edge QAMs. Highlighted multiplexers will consist of the PDATSC-IP for the insertion of local over-the-air ATSC programming into digital cable or IP headend systems; the PDASI-IP with eight ASI inputs; and the PDMUX for up to 512 IP (SPTS/MPTS) inputs over UDP. Featured edge QAMs will include the IPQC24 for the conversion of IP video signals into 24 QAM channels and the IPQC24-IP for the addition of 24 IP output streams.
For high-speed data services, Pico Digital will be highlighting its miniCMTS200a, which has been upgraded with new features and improved performance. The miniCMTS200a is designed to support up to 400 DOCSIS 2.0 modems or 250 DOCSIS 3.0 plus 150 DOCSIS 2.0 modems. It features 16 downstream bonded channels for up to 800 Mbps downstream and four upstream channels offering 120 Mbps upstream data delivery.