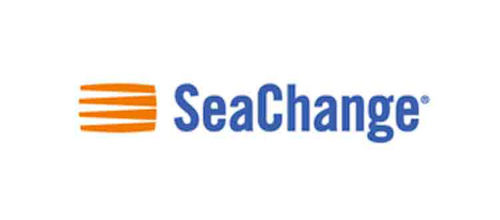 At IBC in Amsterdam, SeaChange International (NASDAQ:SEAC) will showcase its complete video delivery chain for managing, delivering, presenting and monetizing video content for on-demand and linear multiscreen services across consumer platforms. Demonstrations will follow video content from the moment it's ingested and enriched with metadata, inserted with ads and supported by content promotions, then streamed to TV set-tops and Apple and Android mobile devices, and fully measured for usage.
"Our content delivery chain shows the capacity of SeaChange's open and massively scalable software solutions to work in unison and with third parties to simplify multiscreen television services, from the point of ingesting a single show or movie all the way through to compelling presentation across any device viewers choose," said Ed Terino, CEO, SeaChange.
Comprising content management, delivery, monetization and user experience solutions, SeaChange's video delivery chain is designed to run in the cloud or on-premises. The centerpiece is the company's Adrenalin multiscreen video platform with published APIs and third-party integrations. It's designed as an open solution to orchestrate on-demand and live linear video services across all screens through the company's Nitro user experience software. The Infusion advertising platform is designed to support ad targeting to distinct user profiles and multiscreen devices.
Other demos will include the company's Business Management Suite, linear broadcast solutions, Nucleus video gateway software, and RDK integration.