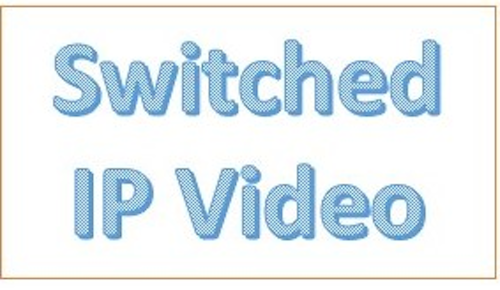 Independent cable operators are increasingly challenged in offering equal or better Internet speeds than their larger cable and telco counterparts. "Video bandwidth sprawl" limits their DOCSIS expansion abilities; many find themselves dedicating 75% to 85% of existing bandwidth to video services, despite the fact that video represents only 30% of their gross margin at best. Bandwidth reclamation efforts such as digital-to-analog adapter (DTA) deployments, MPEG-2 to MPEG-4 conversions, and HFC plant upgrades ultimately represent "band-aid" solutions that alleviate bandwidth issues only temporarily. With UHD/4K video and streaming services disrupting and changing conventional business models, a permanent and affordable solution to bandwidth management is vital to operators.

Evaluating the Options
DOCSIS 3.1 is promising; however, there are a number of challenges that impact time-to-market and ROI. Among them are making room on the very crowded RF plant for 32 bonded channels (or more, if gigabit symmetry is desired), chipset and CPE modem availability, plant issues associated with the higher modulation schemes, costly CMTS upgrades and overall time to implement (i.e., years).

Similarly, wide-scale fiber-to-the-home (FTTH) overbuilds continue to be massively cost-prohibitive for most operators, not to mention requiring many years to accomplish.

Most operators have already gone through the long, costly and customer-disruptive exercise of rolling out DTAs to reclaim most or all of their analog channels. This reclaimed bandwidth was (or continues to be) used up very quickly to meet consumer demands for more HD, driven largely by satellite and other pay TV competitors. And that was before consumer demand for gigabit Internet and UHD/4K was on the horizon.

Some operators are now considering conversion from MPEG-2 to MPEG-4. However, they are quickly discovering that, like analog reclamation using DTAs, forklift replacement of MPEG-2 set-top boxes is a very costly, long and disruptive proposition. Similarly, as operators think about offering UHD/4K, they realize that they may face yet another forklift of set-top-boxes for HEVC capability. And, even using HEVC for UHD/4K, DOCSIS expansion spectrum must be sacrificed.

Switched IP Video Technology (SIPV) Solves the Dilemma
Switched IP video (SIPV) is an approach whose bandwidth savings accrue almost immediately (i.e., in a matter of weeks) to the operator's DOCSIS Internet expansion. SIPV was derived from switched digital video (SDV) with three major differences:

It is deployed and operated for a fraction of the cost of SDV.
SIPV's automated back-office utilities enable operators to switch the entire, unlimited channel lineup, not just the long-tail content targeted by SDV.
The technological and operational complications of SDV have been mitigated or eliminated, further enabling SIPV to easily scale from the largest operators with tens of millions of subscribers to the smallest operators with only a couple of thousand subscribers.

Like SDV technology, SIPV's only requirements relative to set-top-box compatibility are two-way connectivity and an SDV software client. Thus, SIPV can operate with virtually all deployed legacy set-tops as well as the newest set-tops and gateways being deployed today.

SIPV content begins in IP, multicast-encapsulated, single program transport stream (SPTS) format in the network headend and hubs. Here, as with SDV, encryption is added as required using a bulk encryptor. Also like SDV, SIPV divides the digital video network into smaller service groups, typically between 500 and 1000 set-tops each.

When a channel change request for content is initiated by an existing legacy (or new) set-top in a specific service group, the system determines if that video program is already present on one of the edge-QAMs serving that service group (i.e., the channel is already being watched or recorded). If the requested program is already present, the set-top simply tunes to this video program. If the requested program is not already present, the system establishes (within milliseconds) a new IP multicast group joint for that service group on an available edge-QAM. The program then becomes available for the set-tops in the service group.

Also noteworthy is that SIPV's unlimited channel lineup delivery capability is accomplished with, optimally, 16-24 EIA channels. In fact, SIPV can often be implemented in a "bandwidth-on-demand" basis, starting with as few as eight EIA channels. This means that the entire balance of (approximately) 80% of RF spectrum can be freed up for DOCSIS expansion to gigabits and beyond. This is the case even with DOCSIS 3.0, and well before the plant can be readied for DOCSIS 3.1's higher modulation schemes and the associated D3.1 chipsets, CMTS and cable modems are widely deployed.

To accelerate and ease the launch of UHD/4K services, operators can leverage the unlimited channel lineup capability of SIPV by simulcasting as many UHD/4K services as desired and targeting the deployment of UHD/4K capable set-tops to subscribers desiring (and willing to pay for) those services. Note that this success-based approach to launching UHD/4K does not sacrifice the DOCSIS expansion capability SIPV originally enabled.

Potential Relief from Title II and Other Market Forces
SIPV also has the potential to provide relief to operators in a Title II regulatory environment that imposes rules on the Internet portion of their business. Since SIPV's IP-encapsulated video content is delivered to the end-user using traditional video edge-QAMs (not DOCSIS edge-QAMs), the content is not Internet-delivered (or even DOCSIS-delivered). It therefore is not subject to Title II regulation or any such similar future regulations. The result of such "freedom from regulation" is that independent operators can deliver their core video content without Title II concerns and without further burdening their lucrative DOCSIS network.

In addition, the increasingly aggressive price negotiation tactics of broadcasters and programmers have forced all operators (and especially the smaller independents) to reevaluate the true economic value of each channel and piece of content to their subscribers. This continues to be extremely challenging given the lack of hard viewership data beyond broad averages derived from national sampling that is less relevant to independent operators. As such, many operators have been forced to make hard decisions to either accept an unattractive new programming contract or pull the plug on certain programming without having the viewership information to appropriately estimate the business impact one way or another.

SIPV begins to level the playing field in this regard for operators by delivering real-time and historical, actionable viewership reports that are specific to an operator's own subscribers. This information enables the operator's management to make more informed negotiating decisions and make better contingency plans to mitigate the business risks associated with going dark with specific programming.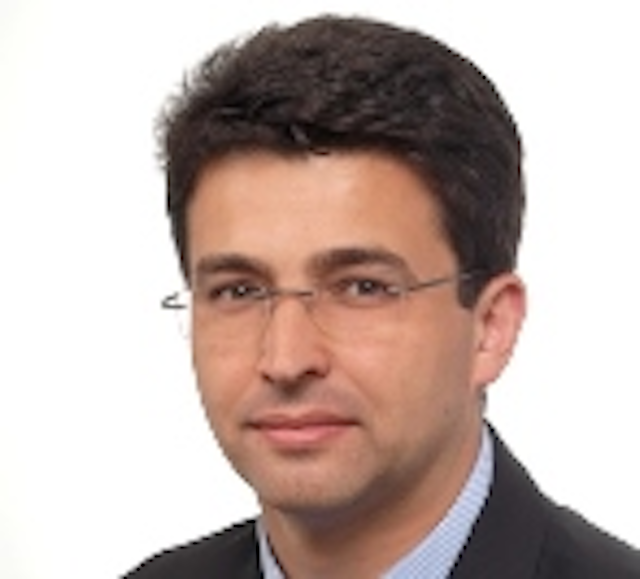 Stan Koukarine is CTO and co-founder of Adara Technologies.