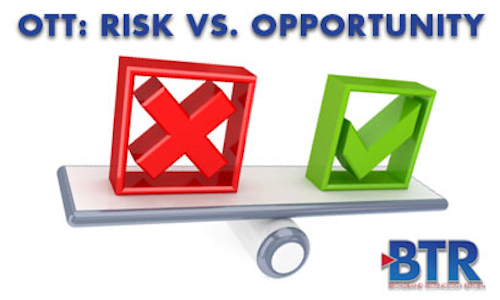 By David Leporini, Viaccess-Orca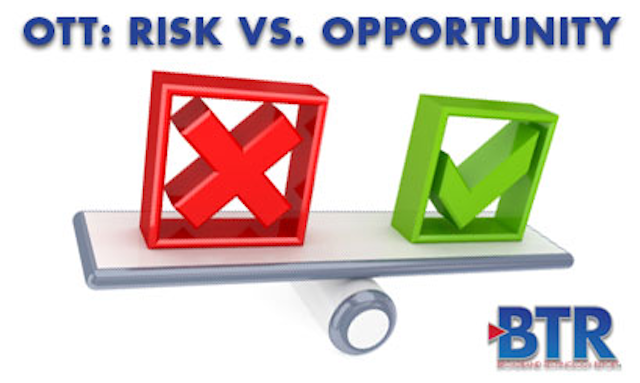 OTT Video: Opportunity vs. RiskThe future looks bright for OTT video services. According to ABI research, they will make up 14% of the video market in 2019. Given the higher churn rates and costs associated with traditional pay TV services, the technology market intelligence company found that many operators are turning to OTT technology to supplement their offerings.
While there are certain advantages of delivering OTT offerings, including the ability to provide a more personalized end-user experience, security risks also exist. This article will take a look at what's in store for OTT services and the challenges of protecting content in the multiscreen world.
OTT technology innovations
UltraHD and 4K service offerings have been launched by OTT providers to satiate the consumer demand for high-quality video content, and soon the quality will be enhanced even further. Currently, the DVB standards body is working on standardizing a new version of the UltraHD format that will include high dynamic range (HDR). HDR technology brings greater contrast to the screen, making colors appear richer, brighter and more lifelike. Amazon (NASDAQ:AMZN) Originals was the first service provider to offer UltraHD HDR content earlier this year.
OTT services are rapidly transforming, and it's looking like they will offer more personalized experiences beyond content recommendations. Imagine a personalized TV channel. Imagine personalized categories that aid viewers in discovering content. Imagine personalized notifications that ensure viewers won't miss what matters to them most. Imagine a personalized look and feel. These capabilities will soon become a reality on a variety of connected devices.
OTT service providers are migrating from a "build and run" to a "build and learn" service offering strategy. Nowadays, service providers have the ability to continuously test and improve the user experience at scale. Gathering usage information on all service touch points enables them to predict relevant content and service for end-users. In doing this, service providers can increase user engagement and assume the position of being a trusted advisor when choosing content for their customers.
OTT risks
Despite the new and exciting capabilities offered by OTT services, there are also risks to the content owners and service providers. These include content security and subscriber authentication, out-of-control content delivery costs, the margin risk of in-house content production, and the slow progress that's been made on open content rights.
With regards to content rights, cost continues to be a major issue. Consider, for example, the price of distributing Premiere League soccer content in the UK. Currently, Sky and British Telecom have invested more than £5 billion in order to exclusively broadcast the football matches live. And the price of streaming content continues to grow. According to Forbes, streaming content obligations ballooned from $3.9 billion in 2011 to $7.3 billion in 2013. Some service providers are addressing the issue by creating their own original content, as Netflix (NASDAQ:NFLX) has done with the TV series "Orange is the New Black." However, having a library of exclusive content requires a long-term investment.
Another challenge in the OTT environment is piracy. If content creators choose to only offer their sports channel, TV show, or movie on one TV service, it leaves the end-user with two choices: Subscribe to the channel or TV service where it's available, or view illegal pirated content. OTT service providers and content owners need to protect their investment. There are several ways to approach this issue. First, it's important to make content readily available and easy to find for consumers, so that they don't turn to illegal downloading or streaming sites. Second, by deploying advanced security solutions, which include global marketing intelligence and active content monitoring, service providers can identify live re-streaming of pirated premium content like sports in real time, anywhere in the world. These solutions should also provide an active way to fight and prevent piracy, such as issuing cease and desist orders or links dereferencing on search engines and social networks, especially during live transmissions.
In fact, not even scalable OTT services are safe from the risk of piracy nowadays. Cloud-based computing companies such as Evernote and Feedly recently suffered from severe service outages, and software hosting provider Code Spaces even went out of business following targeted distributed denial of service (DDoS) attacks on its cloud infrastructure.
To conclude, while there are many exciting innovations on the horizon for the OTT market, such as personalization and UltraHD, service providers need to deploy advanced security solutions in order to protect their revenue streams.
David Leporini is EVP Marketing Products and Security for Viaccess-Orca.