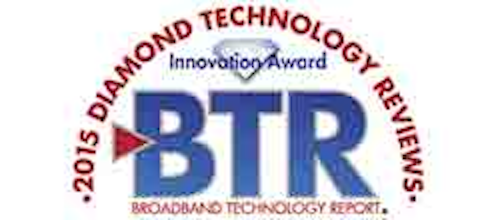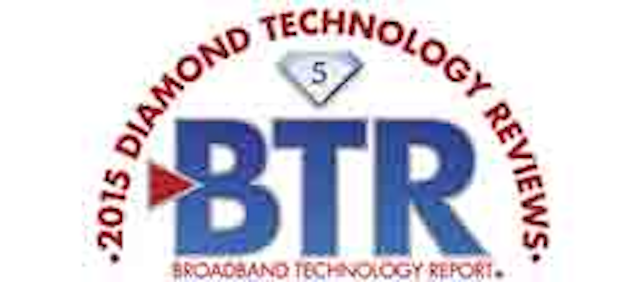 This year has been a banner one as three products were awarded 5 Diamonds and given an Innovation Award. These honors are reserved for products that demonstrate game-changing technology and new standards for performance.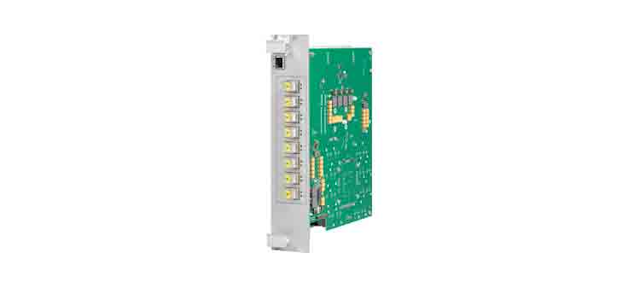 In the Network Devices category, Infinera's PT-Fabric got the nod from judges who said it "bridges the price gap between existing low cost, but low capacity edge devices and expensive high-capacity core backplane systems." Singling out the solution's "operator-friendly features" like G.8032 ring protection and MEF CE2.0 compliance for Ethernet services, the judges said the PT-Fabric allows an operator to easily grow into a 100G metro network through pay-as-you-go additions.
Infinera says its existing packet solutions, based on a switch-on-a-blade architecture, were limited to 200-240 Gbps. The PT-Fabric allows networks to scale and include higher capacity switching nodes with up to a terabit of Ethernet switching. Switching across with multiple 100G interfaces is supported, which Infinera says allows true 100G packet-optical networking without needing a more expensive backplane solution.
The PT-Fabric uses a VCSEL-based optical frontplane, which was previously used in supercomputers, but is new to the transport world. This frontplane allows a 960 Gbps switching card to interface to 100G or 10G long-reach interface ports. Card-to-card communication is decoupled from any decision about available backplane technology.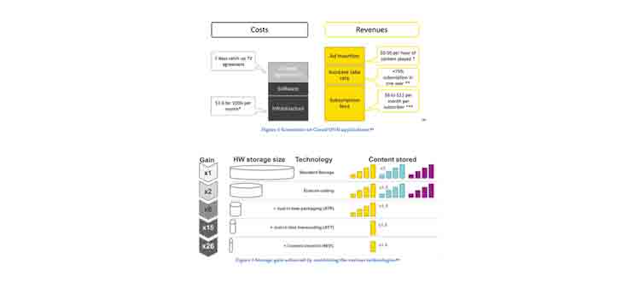 Envivio's Multiscreen Cloud DVR received 5 Diamonds in the Headend Products category as judges proclaimed the company to be "taking its encoding expertise to the network DVR space," and called the software-based solution a "truly superb product."
"As MSOs discuss moving the complete home network into the cloud, a system such as this can help provide DVR services to any device in the home network, even if the device is not physically in the home, in a more efficient manner," one judge said.
Envivio says its Multiscreen Cloud DVR works on standard servers that combine advanced software storage technologies, designed to scale to petabytes, and software for packaging and transcoding, which minimizes infrastructure costs. It integrates functions and workflow for dynamic and targeted ad insertion so that each user gets a personal ad while playing back favorite content.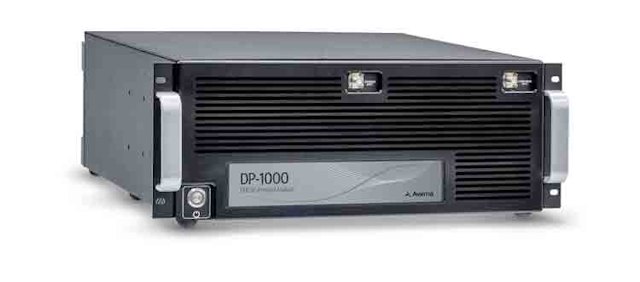 Judges also raved about the Averna DP-1000 DOCSIS Protocol Analyzer, which received 5 Diamonds in the Test and Measurement category. One judge commented that the tool is "arriving just in time" for DOCSIS 3.1 and noted that he had not seen anything like it out there. Another called it "a great package," and said of Averna, "These guys get it!"
The DP-1000 can analyze both 32x8 single or bonded upstream/downstream channels for DOCSIS 3.0 environments and 2x1 OFDM upstream/downstream channels for DOCSIS 3.1. Since it can support both protocols, the DP-1000 eliminates the need for operators to have two separate products. A software-defined solution, the DP-1000 comes equipped with multiple modules, such as DOCSIS VSA that can be activated with a software license. Operators can use this to take RF measurements like SNR, MER and EVM.
"As a rack-mount solution, the DP-1000 can be easily integrated into other broadband products to function as part of a complete design or manufacturing verification system," Averna explained.