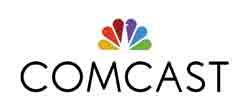 Comcast (NASDAQ:CMCSA) is deploying ARRIS' (NASDAQ:ARRS) TG1682 DOCSIS 3.0 gateway. The TG1682 is part of Comcast's new XB3 service, which is intended to enable gigabit wireless speeds, IP video and integrated home automation and security capabilities. The two companies began collaboration on the initiative late last year.
The ARRIS TG1682 is a DOCSIS 3.0 residential voice gateway that combines 24DS channel bonding, two analog voice lines, a four-port gigabit router, MoCA 2.0, and a dual-band 802.11ac wireless access point. The TG1682 can serve as the hub of the subscriber's network, connecting all IP-capable devices (data, voice and video) throughout the customer's home.
ARRIS says the open-source software on the TG1682 is expected to serve as a key foundation for a new version of the RDK for broadband devices that is currently under development.