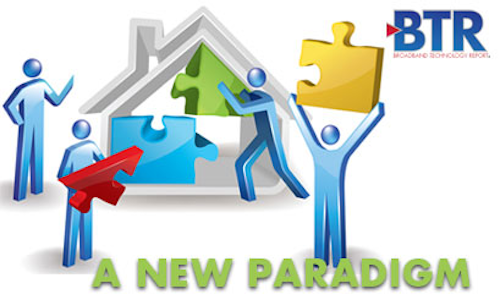 The importance of broadcast-quality streaming, new recommendation engine models and exploiting "digital credentials," are likely to be important themes later this month at the IBC conference in Amsterdam, said Sef Tuma, chief strategy officer at Accenture (NYSE:ACN). However, an underlying current could also be the different sorts of relationships that could develop among broadcasters and operators in the evolving digital video paradigm.
For starters, broadcasters have been investing in original content and licensing it internationally, giving them an additional revenue channel. The ability to collect data and target their marketing is encouraging an interest in a direct-to-consumer model. "This is a different type of skill that involves an understanding of the consumer," Tuma said. "(Broadcasters) do not have the sophistication of an operator, but (have enough) to package, curate and distribute content in a targeted fashion."
Yet, while in some global markets broadcasters have been self-sufficient, in America they have worked through operators. While an a la carte platform might be a good fit for certain consumers, it generally is not sustainable in this region, Tuma added. If someone has to pay $15 per channel, the total cost quickly adds up to - or exceeds - what they'd pay for a cable subscription. Plus, the operator has the quality infrastructure, billing and marketing platforms, and access to people's homes.
"We will see a different type of partnership where the broadcaster can leverage those types of services from the operator from a digital (perspective) and not a linear one," Tuma said. "This will create a new b-to-b relationship that wasn't there before."
This is particularly important given the strong market demand for a premium streaming experience and high-quality online video. A recent report from Accenture indicated that 89% of consumers watch long-form content on devices other than TV sets, such as smartphones, tablets and PCs. Of these, 51% complained of poor video service, 42% said there was too much advertising, and 33% reported problems with buffering. Broadcasters don't have IP networks; they have used CDNs, but given the stress now being placed on quality, they will look to partner with network providers that can guarantee service.
"Network providers can (do) more collection of data to determine quality of experience (QoE) and service (QoS) to make sure (they) are providing the best experience possible" Tuma said. "Customer demand for quality ... will put a sense of urgency on relationships between (operators and broadcasters.)"
The partnership would be beneficial to the operators, too. Many have seen an attack on pay TV revenue and have been looking to expand their digital footprint to increase broadband revenue. They can provide better service to broadcasters, but also can exploit the broadcast ecosystem since not many operators are buying tons of content, Tuma said.
According to the Accenture research, incumbents also still carry an advantage and hold "digital credentials," so to speak. "The iron is hot for them to be seen as a trusted partner on the OTT end because of the traditional ways they have put their brand (in the mix)," Tuma said. "They need to take advantage sooner rather than later because over time, that will be threatened."
As for content recommendation, there is another game in town - multivariant testing (MVT). This is a hybrid model in in the sense that it can utilize both an electronic recommendation system and content curation. The infrastructure tests segments to see which is more effective in certain situations. For example, if a viewer likes sports and Batman movies, the system can recommend content based on what other people who watch those types of things enjoyed. Or from a curation perspective, the creative decision can be made to offer a different show that reflects those interests.
"MVT tests the segment to see what is more effective," Tuma said. "(It) changes the operational process to determine how to serve that group."