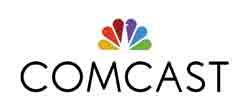 Comcast Business (NASDAQ:CMCSA) has completed a $300,000 fiber-optic network expansion project in Sanger, CA, a city of about 24,000 in Fresno County. The expanded network is designed to deliver up to 10 Gbps of Ethernet capacity to businesses located at Kings River Tech Park.
Along with the investment from Comcast Business, the city of Sanger contributed an additional $90,000 to build out three miles of new fiber-optic cable to support its local businesses.
Available Comcast Business Ethernet services in the area include Ethernet Dedicated Internet, Ethernet Private Line, Ethernet Virtual Private Line and Ethernet Network Services, as well as the Comcast Business VoiceEdge cloud-based voice and unified communications solution.
"Sanger's city leadership recognizes that a robust network infrastructure is key to remaining competitive, attracting businesses, supporting residents and fueling economic growth overall," said Frank Gonzalez, mayor of Sanger. "Our collaboration with Comcast Business on the Kings River Tech Park project will benefit the city of Sanger in numerous important ways, today and into the future."
"Exurbs like Sanger are growing across the country, and it's imperative they have the high-performance network solutions to drive economic development similar to large metropolitan regions," said David Brown, regional vice president of Comcast Business for California. "Working alongside Sanger has been seamless, and we take great pride in seeing how these businesses are leveraging advanced network services. Our investment in cities like Sanger illustrates Comcast's dedication to providing the network that enables businesses everywhere to thrive."