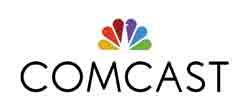 Comcast Business (NASDAQ:CMCSA) announced a $1 million investment in the expansion of its fiber-based Ethernet network in the Washington, DC, suburb of Frederick, MD, reaching more than 200 additional businesses directly and making the network more accessible to hundreds more. The upgrade, which is both aerial and underground, is designed for up to 100 Gbps of network capacity and to support Ethernet, Internet and voice services.
"As demand for our high-performance Ethernet offerings continues to soar, we're proud to bring our advanced network deeper into Frederick to help the economic growth of the city and region," said Mary McLaughlin, regional senior vice president for Comcast. "We've invested heavily in building an infrastructure that meets the high-speed, high-capacity needs of business, technology, healthcare and education customers across Frederick, and we look forward to continuing to launch new and innovative services that exceed their expectations well into the future."
Nationally, Comcast Business's Ethernet services are delivered over a network that spans more than 153,000 miles.