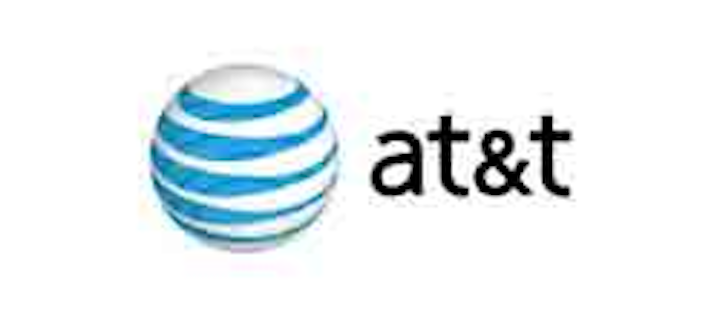 AT&T's (NYSE:T) Fixed Wireless Internet for rural and underserved locations is now available to residents and small businesses in parts of 39 counties in Alabama.
The rollout, now in 18 states, began in 2017. The company now offers fixed wireless Internet service to more than 440,000 locations, and the company plans to provide access to more than 1.1 million locations by the end of 2020.
The wireless service delivers downstream speeds of at least 10 Mbps and upstream speeds of at least 1 Mbps. The connection comes from a wireless tower to a fixed antenna on a customer's home or business. The towers used to provide the service are connected to AT&T's network using AT&T fiber optics. The company has more than 2 million strand miles of fiber optics covering Alabama.
Parts of the following 39 counties in Alabama are now eligible for AT&T Fixed Wireless Internet service: Autauga, Baldwin, Barbour, Bibb, Blount, Butler, Calhoun, Chambers, Chilton, Colbert, Coosa, Cullman, Dallas, Elmore, Escambia, Fayette, Franklin, Greene, Hale, Jefferson, Lauderdale, Lawrence, Lee, Limestone, Lowndes, Macon, Marengo, Mobile, Montgomery, Morgan, Russell, Shelby, Sumter, Talladega, Tallapoosa, Tuscaloosa, Walker, Washington and Winston.
"The thousands of dedicated men and women who work for AT&T and call Alabama home are proud to work with our state's leadership to provide the connectivity Alabama's residents and businesses demand," said AT&T Alabama President Wayne Hutchens. "Through this innovative service, we are helping close the remaining gap in our state."
In addition to Alabama, AT&T Fixed Wireless Internet is available to residents and businesses in parts of Arkansas, California, Florida, Georgia, Illinois, Indiana, Kansas, Kentucky, Louisiana, Michigan, Mississippi, North Carolina, Ohio, South Carolina, Tennessee, Texas and Wisconsin.