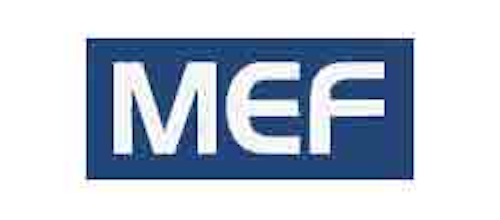 Roman Pacewicz, chief product officer at AT&T Business (NYSE:T) has joined the Metro Ethernet Forum's (MEF) board of directors. Pacewicz has worked for AT&T for more than 25 years in a variety of marketing and strategy roles.
"We happily welcome Roman to the MEF board and are eager for him to dive into the exciting MEF 3.0 momentum that promises to transform the communications landscape," said Nan Chen, president, MEF. "Roman has a wealth of expertise from his experience at one of the largest, most innovative service providers in the world. This unique insight will be extremely beneficial as MEF members collaborate to define, deliver and certify agile, assured and orchestrated services across a global ecosystem of automated networks."
"As a leader in software-defined networking, AT&T shares in the MEF 3.0 vision to enable application-aware, leading-edge network services that provide a truly dynamic cloud-centric experience," said Pacewicz. "As businesses around the globe continue their digital transformation, they need edge-to-edge capabilities to integrate their networks. Businesses looking to provide a seamless connected environment for their customers will benefit greatly from a unified industry ecosystem that's focused on interoperability. I look forward to collaborating with MEF to help accelerate the rollout of MEF 3.0 services and technologies on a global basis."
In addition to Pacewicz, the MEF board of directors includes:
Aamir Hussain, Executive Vice President and Chief Technology Officer, CenturyLink
Kevin O'Toole, Senior Vice President, Product Management, Comcast Business
Shawn Hakl, Senior Vice President Business Products, Verizon
Michael Strople, President Enterprise Networks, Zayo Group
Shahar Steiff, Assistant Vice President New Technology, PCCW Global
Gabriel Kerner, Vice President Network Products and Offerings, Amdocs Technology
Scott Mansfield, Standardization Researcher, Development Unit Network Products, Ericsson
Ralph Santitoro, Head of SDN/NFV/SD-WAN Services, Fujitsu Network Communications
Nan Chen, Executive Vice Chairman, CENX