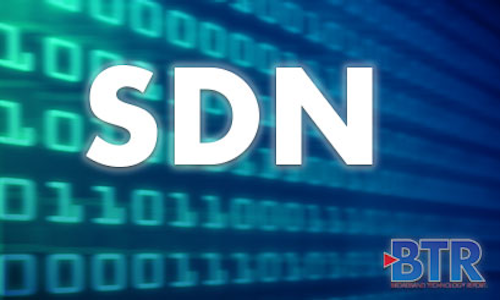 CableLabs has expanded its SNAPS-OO (SDN and NFV Application Platform and Stack) initiative with two projects. With SNAPS-Boot, a single command installs Linux on servers to prepare for OpenStack installation. And SNAPS-OpenStack Installer uses a containerized version of OpenStack software to bring OpenStack up and running on computers.
"We wanted something easier to install (that was) 100% OpenSource and stable," said Randy Levensalor, lead architect, wired technologies, CableLabs.
Specifically, SNAPS is the umbrella program that seeks to provide a foundation for virtualization projects and deployment leveraging SDN and NFV. Levensalor explained in a recent blog post that network virtualization requires an open platform, so instead of basing its platform on a vendor-specific version or lagging six months behind the latest OpenStack releases, CableLabs put a "lightweight wrapper" on upstream OpenStack.
"(This) containerizes the open stack control plane. It is easier to install and manage," Levensalor said. "It can be deployed 30 minutes after the initial install."
The SNAPs program seeks developers who want to build apps (virtual reality and gaming, for example) that require low latency. The idea is that they can share information among a community about optimization.
"This not only helps other app developers, but helps the cable industry understand how to implement SDN/NFV in their networks and gain easy access to these new apps," Levensalor wrote.
Levensalor explained that the containers within SNAPS were built and tested by the OpenStack Kolla project, which he says are the "most mature" and have a menu of features for low latency edge data centers. The benefits to containers again go back to facilitating installation and updating.
"Since processes are managed in each container, there is lower overhead," Levensalor said.
Levensalor listed three areas currently under development with regards to SNAPS. First, while this release includes the OpenStack NFV orchestrator, CableLabs also wants to work with other orchestrators. The second area deals with Kubernetes, a system that automates deployment, scaling and management of containerized applications. The SNAPS project will analyze which is better: to run Kubernetes with or without the benefit and resulting overhead of virtual machines, Levensalor said.
"There are pros and cons to both approaches. We will see if one is better than the other for NFV or if we need a hybrid," Levensalor said.
The third area of investigation for SNAPS is how best to use it as a serverless computing platform, similar to other cloud platforms for low latency applications.
"We are targeting (SNAPS) for use by service providers," Levensalor said. "Nothing in it is limited to just cable."
CableLabs also has deployed proof of concepts related to SNAP. Casa Systems and Intel collaborated on a virtual CCAP that runs on the SNAPS platform, and the Kyrio NFV Interop Lab provided the place for demonstration and interoperability testing. Kyrio is a subsidiary of CableLabs.
Aricent ran two proofs of concept, both designed to demonstrate benefits of having a cloud less than 100 miles from a customer home. One showed the bandwidth savings that come from saving common data (like a popular video) in a local location. The other example had to do with low latency.
Levensalor explained that the simulation had to do with smart cars connected to a cellular network. If the cloud was too far away, one car could not slow down in time to avoid a crash with the other car. He said he hoped that cars would actually use onboard detection, but the example served to prove a point about latency.
"If (host and avoidance detection) was centrally located, a delay of 50 milliseconds, (for example) could cause one car to rear-end the car in front. Five milliseconds, which is what you would get (from the headend), will not," Levensalor said.