Verizon Planning Pre-5G Customer Trials
Verizon (NYSE:VZ) plans to begin customer trials of pre-5G fixed wireless technology in parts of 11  U.S. markets on its newly built proprietary ...
Feb 22nd, 2017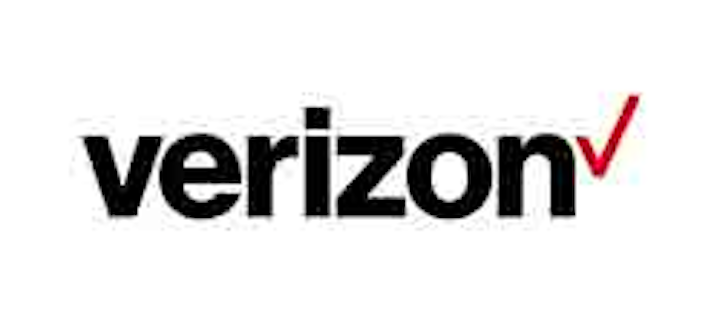 Verizon (NYSE:VZ) plans to begin customer trials of pre-5G fixed wireless technology in parts of 11 U.S. markets on its newly built proprietary 5G network. The trials are intended to gauge user experiences, evaluate the performance of 5G technologies, and help streamline the delivery of millimeter wave (mmWave) 5G across various environments.
Verizon will begin offering 5G to pilot customers during the first half of 2017 in Ann Arbor, MI; Atlanta; Bernardsville, NJ; Brockton, MA; Dallas; Denver; Houston; Miami; Sacramento; Seattle; and Washington, DC. The trials will leverage collaboration with Verizon's 5G Technology Forum (5GTF) partners. Technology vendors identified in the trials so far include Samsung and Ericsson (NASDAQ:ERIC).
The trials are based on an open specification for 5G fixed wireless created by Verizon 5GTF. The trials will include the use of 28 GHz millimeter wave spectrum and beam-forming antenna technology. Samsung's 5G Access Units, installed throughout a city's business and residential neighborhoods, will link radio signals to a virtualized core network that is set up within Verizon's data centers. Ericsson 5G radios will be used as well.
In pre-commercial testing, which began in December, the 5G system demonstrated multi-gigabit throughputs at radio distances of up to 1,500 feet across each of the different environments selected for the customer trials, the companies say. The Samsung 5G system is designed to be upgradable to support 3GPP standards for New Radio and Next-Generation Core, once available.
The trial locations represent varying terrain, neighborhood layouts and population density. Joint trials will incorporate Samsung's pre-commercial 5G customer premises equipment (CPE), a window antenna, its 5G radio and core solutions, and also Ericsson radios. Verizon will include fixed wireless network service that provides wireless Internet access and VoIP.
5G technology is still in development, and standards for it do not yet exist, though they're expected by about 2020. 5G's chief appeal is its potential for multi-gigabit throughput. According to Viavi Solutions (NASDAQ:VIAV), five operators have reached data speeds of 35 Gbps or more in 5G trials. To date, Viavi says, Etisalat has demonstrated the highest data speed of 36 Gbps, with Ooredoo conducting tests at 35.46 Gbps. Optus, M1 and Starhub report having reached 35 Gbps, with other operators conducting 5G trials reporting data transmission speeds of at least 2 Gbps. Viavi is tracking 5G development on its "The State of 5G Trials" web page, available at http://www.viavisolutions.com/en-us/5G.