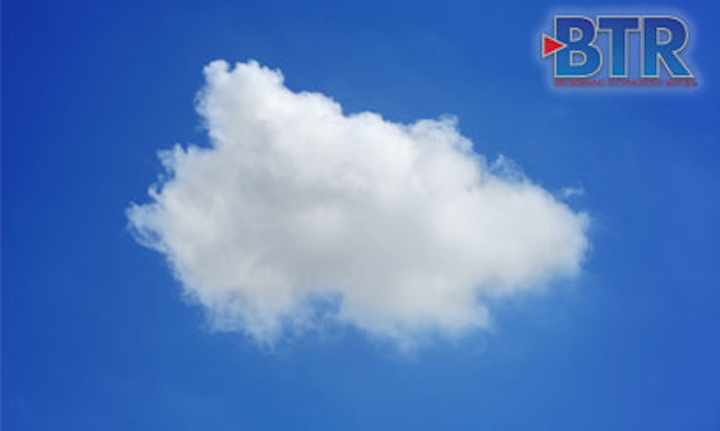 Every day, competitive forces and consumer expectations create new dangerous threats for pay TV operators. Pressure points include the pace and scope of technology change; continual entrance of new providers; proliferation of apps; need to support a growing number of video-ready devices; and ever-increasing consumer expectations for exceptional experiences. Facing an epic battle, one that can feel as daunting as fighting the mythical hydra, operators too often head into battle with tools that are woefully inadequate for the task. Many operators are stranded on a traditional, server-based video platform - one that simply lacks the scalability, speed and innovation needed to stay competitive, deliver new capabilities predictably, and ensure their economic viability.
One way to slay the beast is to deploy an upgraded cloud video platform. This article explores the benefits of cloud-based software as a service (SaaS) video platforms with a multi-tenant design and microservices architecture. In particular, this article will explain how operators choosing a video platform with a multi-tenancy design can scale quickly; take advantage of continuous technology innovation; and share best practices with other leading operators. This means that pay TV operators can launch new features with predicable delivery and costs on a frequent cadence - to drive new revenue, lower costs of delivery and match the pace and user experience of larger competitors.
Multi-Tenant Software vs. Traditional Hardware Platforms
Traditionally, pay TV operators have installed dedicated, on-premises server-based video platforms in their data centers. However, the tremendous changes in the market have the effect of a gigantic boat anchor slowing momentum and limiting agility. A server-based video control plane makes it impossible to keep up with today's pace of innovation and competition. Multi-tenant video platforms offer a solution.
Multi-tenant video platforms feature a flexible, software-based architecture with a consistent user experience across all devices and networks. In fact, the best multi-tenant video platforms are designed to accommodate any network - whether IPTV, cable, OTT or a combination - to harmonize tools across operations, marketing and engineering. Leveraging a single cloud, operators have partitioned access with specific privileges to the software. This means their dedicated reporting, software management and analytics are separate and private. Beyond this, a mature multi-tenant platform will come with a range of standard ecosystem partners for encoding, security and delivery.
Conversely, with a traditional hardware-based video platform, each operator needs to install, configure and test a new feature individually before rollout. This cycle is time-consuming and expensive. Often resources are tied up with upgrading and then troubleshooting issues that arise.
Over the past few years, there's been a great deal of talk in the world of software development about microservices. The modular architectural approach is particularly well-suited to cloud-based environments, and its popularity is rising. Microservices is a way of breaking large software into smaller, independent modules. Individual modules are responsible for highly defined and discrete tasks and communicate with other modules through simple, universally accessible APIs.
Microservice architecture are being followed by leading web-scale companies such as Amazon, Netflix and eBay. Besides the obvious advantage of ease of scalability, microservices also help to:
Improve fault isolation
Eliminate the challenges of monolithic software technology stack
Improve developer productivity by focusing on narrower functionality
In the end, microservices help in breaking the boundaries of large applications and enable logically independent smaller systems to be built on the inside. With microservices, cloud providers can achieve a faster pace of development and keep pay TV on the cutting edge of innovation.
Key Benefits of Cloud Multi-Tenant Video Platforms
One of the greatest advantages of cloud-based, multi-tenant video platforms is increased scalability. Let's say an operator wants to offer new cloud-based DVR services to its customers. As soon as one operator that's part of the shared community rolls out that feature, it's available to everyone via the cloud. For example, an operator with 100,000 subscribers will find itself constrained in its pace of innovation - a feature upgrade requires a lot of heavy lifting to enable the new feature. On a shared, multi-tenant platform with millions of subscribers and dozens of operators using the same platform, operators can effectively compete at much larger scale much than they would individually. As part of a community, operators benefit from the investments made by of a much broader set of companies.
Speed to market, in terms of launching a new service or service feature, is another important benefit of a shared environment. This means the system can generally be configured and reduce the costly integrations often required with server-based approaches, translating to lower costs and quicker time to market.
Another benefit of cloud video platforms leveraging micro-services and a multi-tenant architecture is continuous innovation. Operators can quickly roll out new features, apps and support for next-gen devices. Even better, operators can move at their own pace, choosing which features they want to adopt now and add in the future. An additional advantage of the SaaS-based approach is that new releases can be rolled back within a few seconds if even the tiniest of problems is detected.
Moreover, operators that are part of a multi-tenant community can share best practices. Relying on the same tools to manage, deliver and monetize services allows operators to benefit from the experience of the dozens of other system users. This can include but is not limited to using advanced analytics tools to improve operations, merchandizing tools to drive revenue and reporting tools to better understand consumer behavior. For example, one operator's marketing team that has perfected how to segment their customer base can share best practices with other operators to help improve their business.
Finally, cloud video platforms with a multi-tenant architecture provide predictable OPEX. The operator pays a monthly per user subscription fee that can be passed through to its customers. As the operator gains more subscribers, the amount goes up and in some cases, the operator can scale its commitment down if the number of subscribers decreases. This is a much more attractive model to operators competing in today's video delivery markets. Nowadays, operators often hesitate when it comes to launching new features and services because they're unsure whether they will actually generate any new revenue streams to offset the cost of the upgrades. With multi-tenant SaaS platforms, operators pay a flat fee per user and have access to a wide range of capabilities and a proven roadmap. Also, they can pick and choose the features they want to introduce, turning off ones they don't want and ramping up ones that are generating new revenue streams.
Conclusion
Facing a growing, shifting and threatening set of challenges - which can feel like engaging with the multi-headed hydra - pay TV operators find themselves in a battle for survival. To thrive in this new, highly fragmented video world, operators need the ability to scale, deliver new features quickly and be nimble to changing market trends. Multi-tenant SaaS cloud platforms are transforming video delivery, enabling operators to deliver next-generation services with speed, agility, innovative features and at a predictable cost. This is redefining the economics of pay TV with a platform that brings the benefits of scale and speed of innovation to operators of any size.
Kirk Edwardson is head of marketing at Espial.