MEF Integrates IMTC into Cloud Group
The Metro Ethernet Forum (MEF) is integrating the International Multimedia Telecommunications Consortium (IMTC) into its new Applications ...
Nov 28th, 2017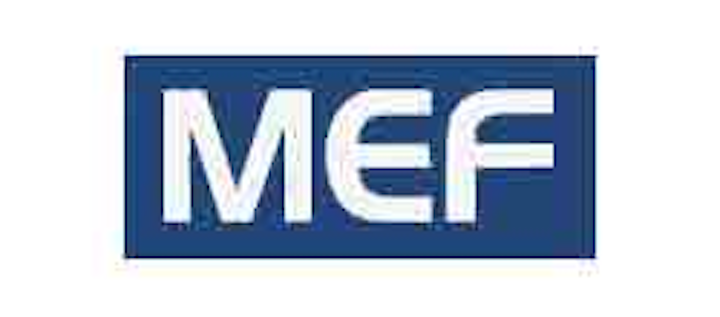 The Metro Ethernet Forum (MEF) is integrating the International Multimedia Telecommunications Consortium (IMTC) into its new Applications Committee, which began formal work in October. MEF CTO Pascal Menezes currently is leading the committee, with co-chairs to be selected in the coming months. As part of this transaction, all assets of IMTC will be transferred to MEF, and active work will be carried on within MEF. IMTC member companies that are not already members of MEF will become MEF principal members.
"As more and more enterprises move their applications to the cloud, there is a need to ensure that cloud applications deliver a high-quality, frictionless end-user experience," said MEF President Nan Chen. "We consider this expansion of our scope of work a natural extension of our MEF 3.0 transformational service framework enabling agile, assured, and orchestrated services across a global ecosystem of automated networks."
The objective of the Applications Committee is to enable cloud applications to dynamically interact with the network via MEF's LSO (Lifecycle Service Orchestration) framework using a set of machine-to-machine APIs. It's intended to ensure that application-level quality of experience, security and performance requirements can be met by the underlying network infrastructure using LSO Artificial Intelligence analytics and automation without human intervention.
"IMTC's mission was to promote and facilitate the development and use of interoperable, real-time, multimedia telecommunications products and services based on open standards, and the MEF's infrastructure and industry leadership made it the logical home for this work moving forward," said Anatoli Levine, president of the IMTC and director of products and standards for Softil. "We're excited to work closely with the network operator community and broader ecosystem to ensure seamless integration of cloud-centric applications in modern service infrastructures. IMTC members are also looking forward to enhancing the content of IMTC's annual flagship SuperOp interoperability testing event by utilizing MEF LSO APIs to dynamically control interaction of multimedia applications with the delivery network."
The Applications Committee is incorporating active work of IMTC, including that of the Internet of Things (IoT) and Real-Time Media (RTM SDN) working groups and other work areas. Application sub-groups will deliver various automation use cases, building upon those already published by IMTC. In addition, to support a higher level of abstraction interaction between applications and networks, an Intent Work Area initially will start under the Applications Committee to collaboratively develop a common, multi-vendor, interoperable, intent-based set of LSO APIs, enabling networks to be treated as a programmable abstraction layer comprised of a closed-loop, black box model.